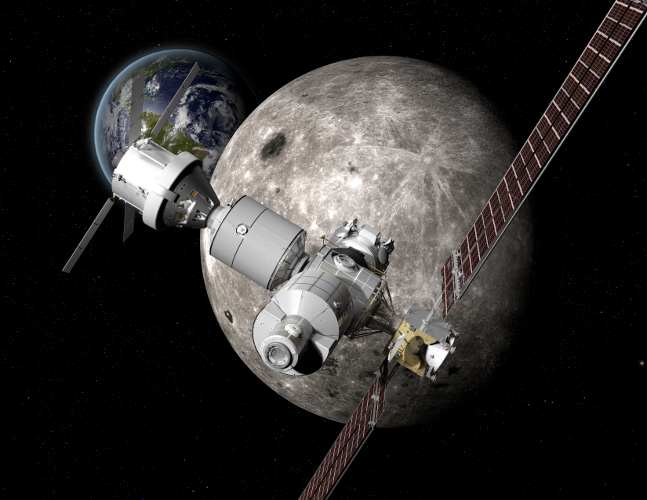 Boeing and NASA are developing a groundbreaking space station and transport systems that could allow humanity to realise its dream of deep space exploration within the next three years.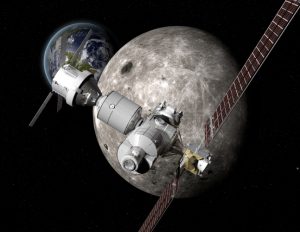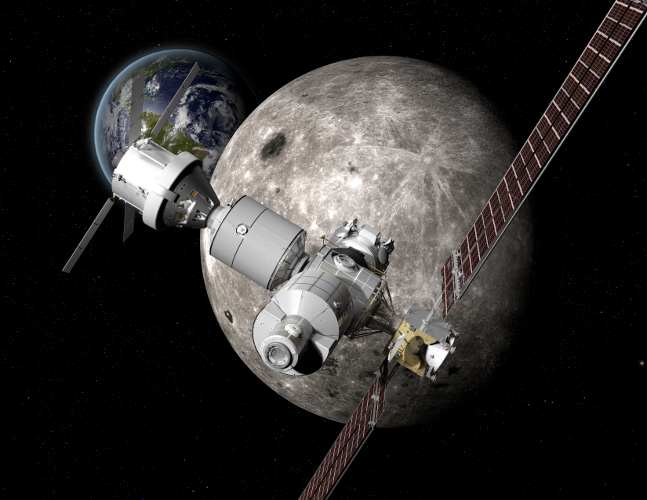 The two parties are already working on the development of a Space Launch System (SLS) that would carry humans and cargo to cislunar space near the Moon, where the new space station – known as "Deep Space Gateway – will be assembled.
"The ability to simultaneously launch humans and cargo on SLS would allow us to assemble the gateway in four launches in the early 2020s," said Pete McGrath, director of global sales and marketing for Boeing's space exploration division.
Boeing, which unveiled concepts for the deep space gateway earlier this week, said the station would be powered by a Solar Electric Propulsion (SEP) system and would host the Deep Space Transport vehicle, which would take humans to Mars and provide the waypoint for Mars missions.
According to the company's concepts, the transport vehicle would be equipped with a habitat specifically designed to protect passengers from deep space's harsh environment and its own robust SEP bus.
"In fact, both of Boeing's concepts leverage proven solar electric propulsion technology and hardware design from the 702 satellite family," Boeing said in a press release.
Both the gateway and transport systems are being developed as part of NASA's Next Step program and an ongoing High Power SEP technology development effort within the NASA Space Technology Mission Directorate (STMD).