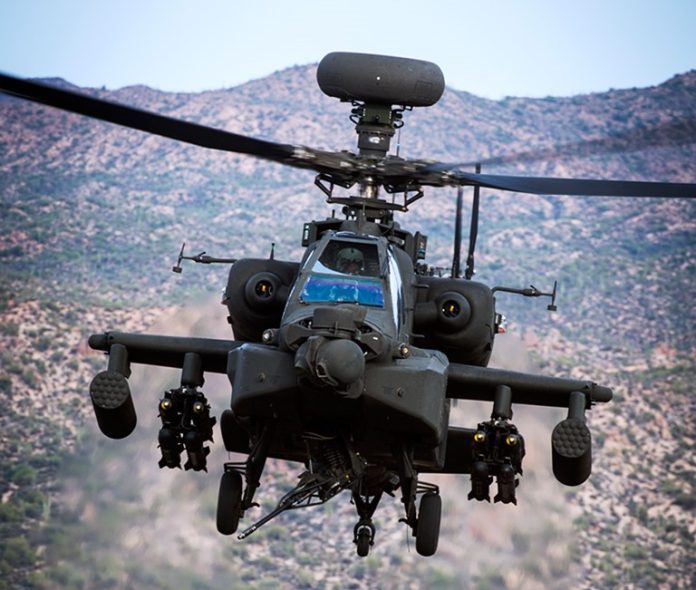 Boeing has welcomed the Australian Government's decision to proceed with the acquisition of 29 AH-64E Apache helicopters, in addition to training and sustainment support capabilities.
The AH-64E Apache provides Australia with a low-risk, fully integrated, battle-proven capability that is interoperable with the country's major partners.
It has an active production line and mature sustainment activities that are available to overseas operators via Foreign Military Sales (FMS) agreements, guaranteeing that the platform retains the top offensive reconnaissance capability well into the future.
Boeing Defence Australia Managing Director Scott Carpendale said the company was focused on delivering the Australian Apache from 2025 to support the Government's target of initial operating capability in late 2026.
"Boeing will continue to expand its industry capability and supply chain in Australia by selecting Australian suppliers to support this critical program," Mr Carpendale said.
"Our Australian industry strategy includes delivering sovereign in-service support for Apache as Boeing Defence Australia has successfully done for the CH-47 Chinook, F/A-18 Super Hornet, EA-18 Growler and P-8A Poseidon.
"Further, we will offer additional opportunities for Australian industry including a contract to produce crew doors for the Australian Apaches, as well as all new Apache aircraft orders for the life of the program."
Image credit: https://www.boeing.com.au/news/releases/2022/may/boeing-statement-on-australian-apache.page?fbclid=IwAR2_zV1KVUU2ayokJq0rwMTuwIRlWww5zy9NLpcHWzxm_wmLCLq5uZTkncA#gallery/0