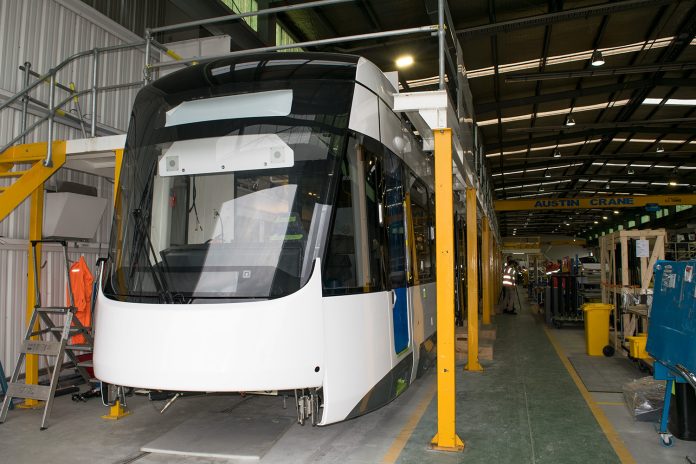 The first of 20 new trams ordered by the Victorian State Government rolled off the production line at Bombardier's Dandenong factory on Tuesday.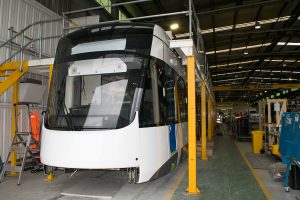 The new E-Class trams, which will soon enter service on Melbourne's tram network, feature low floors, more myki readers, air conditioning, state-of-the-art audio and visual passenger information and space for more than 200 passengers.
Premier Daniel Andrews, who visited Bombardier's factory to mark the occasion, said the project is not only supporting 500 local jobs at Bombardier and local suppliers but the transition of ex-automotive workers as well.
"We're building better trams in Melbourne, for Melbourne, supporting hundreds of local jobs," the Premier said.
"These trams will carry hundreds more passengers around our city and all of us can take pride that they were built right here in Victoria."
Minister for Industry and Employment Wade Noonan said the 51st E-Class built in Dandenong was set to undergo testing and commissioning at Yarra Trams' Preston workshop before joining the current E-Class fleet, which operates on routes 96, 86 and 11.
"These new trams are part of our record investment in public transport – to create jobs, support our manufacturers and get people home safer and sooner, every day," Mr Noonan continued, adding that all 70 new E-Class trams ordered by successive Labor Governments will enter service by the end of next year.