Australian Building and construction materials manufacturer Boral has agreed to acquire US-based Headwaters Inc. in a deal worth US$1.86 billion.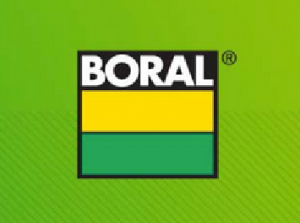 Boral said the move was aimed at accelerating the development of its light building products platform and capitalising on Donald Trump's election promise of increased infrastructure spending.
Boral's Chairman Brian Clark said the company has rigorously assessed Headwaters' portfolio of businesses and identified considerable synergies that would improve the Group's position to deliver more sustainable growth.
"We anticipate that this transaction will have a strong positive impact on Boral's shareholder value," Mr Clark added.
Boral's CEO & Managing Director, Mike Kane said Headwaters has a portfolio of strong businesses which are highly complementary with Boral's existing US operations.
"While the acquisition of Headwaters significantly transforms Boral USA, it is also highly transformative Boral as a Group," Mr Kane added.
"We can now be confident in Boral's position as a global building products and construction materials group with three very strong divisions."
Headwaters is a leading manufacturer of building products for the residential construction, residential remodelling, commercial and institutional construction industries.
The Company has over 1,000 wholesale distributors in the US, mainly one-step and two-step distributors, and generates incremental sales through big box stores.
Headwaters' Chairman and CEO Kirk A. Benson described the transaction as "compelling", saying it will deliver significant value to the company's shareholders.
"Headwaters and Boral both have outstanding teams, and share a common commitment to delivering a premier selection of high-quality products to our customers," Mr Benson said.
"We are looking forward to working with Boral to ensure a smooth transition for our stakeholders, as we create one of the leading suppliers of building products and construction materials for infrastructure, new residential, repair and remodel, commercial and institutional construction."
Under the terms of the transaction, Headwaters' stockholders will receive US$24.25 per share in cash.
According to the company, this offer price represents a 21% premium to its closing stock price on 18 November, 2016 and a 34% premium over Headwaters' 30-day volume-weighted average closing stock price through 18 November, 2016.