Robert Bosch North America Corporation and Carrier have signed an agreement to form a joint venture (JV) to develop and manufacture geothermal and water-source heat pumps for the North American and commercial markets.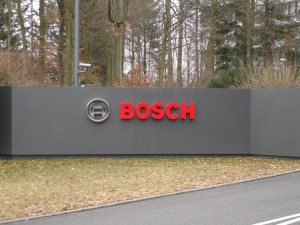 According to a press release on Business Wire, after all necessary regulatory approvals are secured, the transaction will be completed; however no financial terms of the agreement will be revealed to the public.
Carrier is the world's leader in high-tech heating, air-conditioning and refrigeration solutions.
The Bosch Group is a leading global supplier of technology and services. Its operations are divided into four business sectors: Automotive Technology, Industrial Technology, Consumer Goods, and Energy and Building Technology.
Bosch Thermotechnology Corp. is a leading European manufacturer of resource-efficient heating products and hot water solutions.
The joint venture is set to develop and manufacture Bosch and Carrier branded water-source heat pumps. The products will be manufactured at the FHP plant in Fort Lauderdale, Florida, USA.
Each of the companies will contribute demonstrated product knowledge and understanding of the heat pump market, as well as commitment to product innovation.
"Geothermal heating is one of the most cost effective and environmentally responsible heating and cooling options available to consumers. Establishing a joint venture between Bosch and Carrier – two strong and respected companies – will allow us to leverage our research and development resources and continue to deliver high-quality manufactured products to our customers." said Richard Soper, President of Bosch Thermothecnology Corp.
"The Carrier team is excited by the opportunities this JV will provide," added Chris Nelson, president, residential and commercial systems, Carrier.
"By bringing together the strengths of both companies, from Carrier's rich legacy of innovation to Bosch's well-equipped manufacturing plant in Fort Lauderdale, we will deliver a high level of value to our customers," concluded Mr. Nelson.