The new Dincel Construction System manufacturing plant at Erskine Park in Western Sydney is a $28 million investment which will create 130 jobs over the next three years, according to the latest media release from the

Premier of NSW

.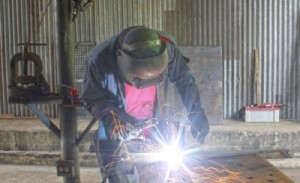 NSW Premier and Minister for Western Sydney Barry O'Farrell officially opened the new manufacturing plant on Thursday.
Dincel Construction System is manufacturing unique waterproof walls intended for use in residential and commercial buildings all over the country, including the company's new manufacturing plant.
"This $28 million investment by Dincel Construction System is great news for the Western Sydney economy – with the company saying 130 jobs will be created as a result," said Mr. O'Farrell.
"This new 24-hour-a-day factory is located in the Western Sydney Employment Area– a dedicated employment zone created to ensure tens-of-thousands of Western Sydney residents have job opportunities close to their homes. Dincel Construction System's plant is located close to the new $48 million Erskine Park Link Road which opened in July on time and under budget."
Mr. O'Farrell also said the NSW Government is investing $70 million to upgrade Old Wallgrove Road, which will link the Erskine Park Link Road to the M7.
"The Erskine Park Link Road and the Old Wallgrove Road upgrade are critical projects because they are directly unlocking land for employment in Western Sydney."
"Creating more jobs in Western Sydney means residents can spend less time in their cars and more time with their families," he said.
The Minister further pointed out that Western Sydney is one of Australia's largest and most diverse economies with an annual GRP of about $97.2 billion for 2011-12.
Local MPs Andrew Rohan and Tanya Davies also attended the event.
"This investment by Dincel Construction System is a vote of confidence in the Western Sydney economy and great news for local workers in the manufacturing sector," said Mr. Rohan.
Ms. Davies also commented on the opening of the new manufacturing plant, saying "Today is a demonstration of the ingenuity of Australian small business. Together with the NSW Government's strong economic management and effective policies business in Western Sydney is growing, leading to more local jobs."