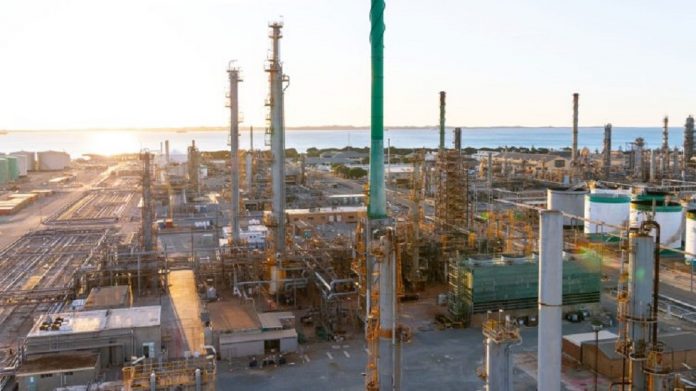 BP Australia has announced that it will cease fuel production at its Kwinana Refinery and convert it to an import terminal 'to ensure ongoing security of fuel supply for Western Australia'.
The refinery, which has provided fuels for Western Australia for 65 years, currently employs around 650 people – 400 permanent staff and 250 contractors.
BP Australia Head of Country Frédéric Baudry said regional oversupply and sustained low refining margins meant the Kwinana Refinery was no longer economically viable.
"Today's decision to cease refining is a difficult one and not in any way a result of local policy settings," Mr Baudry said.
"It comes in response to the long-term structural changes to the regional fuels market."
He said the company explored multiple possibilities for the refinery's future and concluded that conversion to an import terminal was the best option.
"Converting to an import terminal will not impact the safe and reliable supply of quality fuel products to Western Australia; however, it will require fewer people to run," Mr Baudry continued.
"We deeply regret the job losses that will result and will do everything we can to support our people through the transition."
Energy MInisyer Angus Taylor said the Government was 'deeply disappointed' by BP's decision to close its Kwinana Refinery in Western Australia after 65 years of operation.
"Our thoughts are with BP's workers, their families and local business owners who rely on the refinery for their livelihoods," the Minister continued.
"The Australian Government expects BP to deliver on its commitment to do everything it can to support workers through this challenging period.
"We will work with BP and the Western Australian Government to ensure workers and the community are supported."
BP said refining activities at the Kwinana Refinery will wind down over the next six months, with the new terminal to support construction work out to 2022.
Once complete, the import terminal is expected to support around 60 jobs.
Image credit: https://www.bp.com