Bradken is set to slash 10% of its workforce to 4,700 in the next couple of years to reduce operational costs and improve medium to long-term future in response to the challenges facing companies exposed to the mining sector.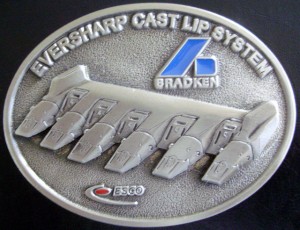 According to News.com.au, Bradken will cut more than 500 jobs in the coming months, taking the number of layoffs in the past two years to more than 1,500, or 25% below its 2012 peak.
More than half the cuts will be made in Australia in the coming year, with workers in Bradken's manufacturing facilities supplying heavy metal equipment for machines used by miners the most at risk of losing their jobs.
Earlier this week the company announced a reorganisation of its manufacturing operations to achieve a more effective utilisation of the lower cost capacity available in some of its overseas and domestic facilities.
The company said it will progressively shut down a number of its highest cost manufacturing plants, including its Henderson foundry in Perth, and transfer work to the more effective facilities.
Bradken's Chief Executive Brian Hodges said the end of Australia's mining investment boom along with high costs and globalisation have forced the company to make the cuts.
"Australia is knowledge rich in terms of products and manufacturing but the facilities within Australia I am involved with were built for a regional market before globalisation. The industry cycles but it doesn't always cycle back to the same point … they really won't be competitive with the cost economies of global sized plants when prices will be lower and global competition stronger," he told AAP.
He said Bradken had held off its "rationalisation" for as long as it could.
"I was hoping the cycle would come back faster but that doesn't look to be the case in the short to medium term," said Mr Hodges.
Bradken's shares have fallen by almost 40% since the turn of the year, closing at $3.62 on Monday, The Australian reports.