Swiss global health-care company Roche has opted not to follow other big pharmaceutical companies in undertaking cost-cutting initiatives and invest 120 million Swiss francs ($135 million) in two new manufacturing facilities at its Basel headquarters.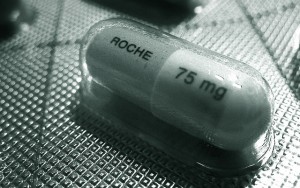 According to the article on The Economic Times, the world's biggest manufacturer of cancer drugs plans on spending 85 million francs on a new facility for chemically manufactured medicines, and additional 35 million francs on expanding and refitting an existing manufacturing unit to produce investigational drugs and medicines that are already on the market.
The facility for chemically manufactured medicines is expected to be commissioned in the third quarter of 2016, whereas the expansion and refitting program of the second facility is expected to be completed by June next year.
According to the article on Reuters, the $135 million investment comes on top of the $800 million the company said it would spend on manufacturing  in October 2013, and is expected to create 500 jobs at a time when many rivals cut costs in response to slowing sales growth.
Cross-town rival Novartis announced in January that it would close a manufacturing plant in the United States and re-organise parts of its domestic workforce, cutting up to 500 jobs in its pharmaceutical division to free resources for new roles to support the product launches.