In honour of its 50th birthday, Komatsu – Australia's leading supplier of earthmoving equipment, parts and service for the mining, construction and utility markets – has announced that it will be giving every customer that buys a new piece of Komatsu equipment from 1 September 2015 to 1 January 2016, a chance to win a return trip including accommodation to the Bauma Expo.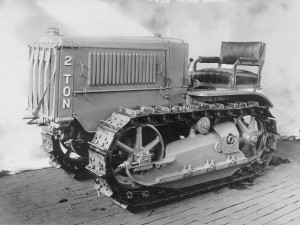 The world's leading Trade Fair for Construction, Building Material and Mining Machines and Construction Vehicles and Equipment – Bauma Expo – is scheduled to take place in Munich Germany from 11–17 April 2016.
"We're so proud to see how Komatsu has grown in Australia over the last 50 years," Sean Taylor, Komatsu Australia's Managing Director said.
"Our equipment has been at the front and centre of many significant infrastructure developments and mining activities over the last five decades, helping our customers to complete large-scale projects that have contributed to the sustainable economic growth of Australia."
Komatsu Australia employs over 2,000 people, has award winning training programs, three distribution centres in major cities, assembly facilities in Sydney, Melbourne, Perth, Brisbane and Mackay, and remanufacturing centres in Brisbane and Perth.
The company manages the largest factory-backed sales and service network of any equipment supplier across Australasia and is currently operating 41 branches in Australia, New Zealand and New Caledonia.
"The reason we've been able to prosper here in Australia is our commitment to quality, reliability and innovation of our machines and technologies. Some of the first Komatsu products we sold in Australia are still going strong, 50 years later," Mr Sean said.
"It's this commitment that will allow us to contribute to and serve the industry for many years to come."
Click here for more detailed information about the company's "Win a trip to Bauma2016 Germany" promotion.