The Australian Health Manufacturers and Development Association (AHMADA) welcomed the appointment of Christopher Pyne as Australia's new Minister for Industry, Innovation and Science.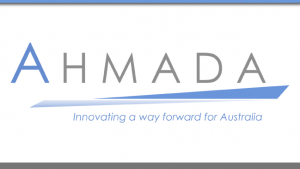 The industry group also congratulated Wyatt Roy on his new role as Assistant Minister for Innovation.
Vice President Mike Ribot said AHMADA has been reassured by Prime Minister Turnbull's recognition of the importance of research and development.
"The PM's message that Australia needs to be more competitive, more innovative and more productive aligns with AHMADA's own agenda in regard to this critical area of public policy. AHMADA represents a large number of innovative, Australian mid-sized companies developing and manufacturing local research and technology in the health sector," said Mr Ribot in a media release to Australian Manufacturing.
"We place a strong emphasis on research and in investing in skill development and jobs for Australian scientists and researchers and importantly the development of export markets. Given that the Government has previously identified that Pharmaceuticals and Medical Technology as a core element to the future of Australian industry as it transitions to skills-based economy, AHMADA looks forward to working with Minister Pyne and Assistant Minister Roy on how we can address the challenges our members face in establishing a share in a highly competitive market for our home grown products and services."
Mr Ribot also said that former Federal Industry Minister Ian Macfarlane had heard the industry group's concerns regarding the need for a new "patent box" tax policy for Australia and that the organisation will continue to push for the implementation of the special tax regime for Intellectual Property revenues.
"We will be seeking to brief Minister Pyne and Assistant Minister Roy on how such a policy here would incentivise local health manufacturers to patent and retain their valuable IP and manufacturing within Australia, with its flow-on benefits to the local economy," Mr Ribot added.