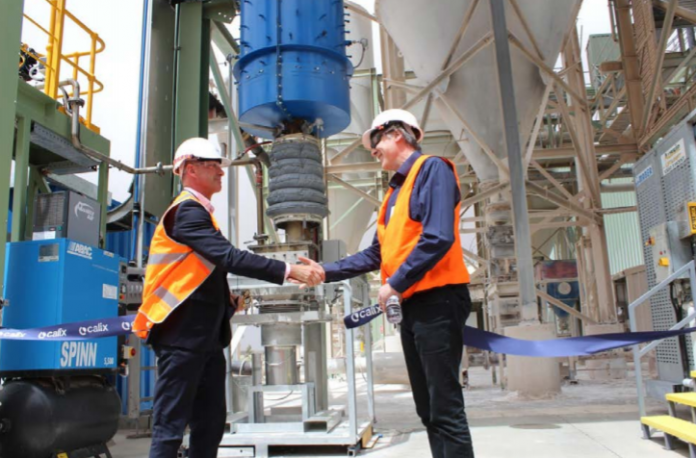 Australian technology company Calix has opened its BATMn reactor for advanced battery materials at its manufacturing facility in regional Victoria.
Based on Calix's core technology, the $2.7 million electric reactor will fuel the work of the Cooperative Research Centre Project (CRC-P) for Advanced Hybrid Batteries, which aims to create a sustainable Australian manufacturing industry delivering high performance, affordable, and more recyclable lithium-ion hybrid batteries.
The CRC-P is being led by Calix in collaboration with the Institute for Frontier Materials and BAT-TRI Hub at Deakin University and specialist chemicals manufacturer Boron Molecular Ltd Pty.
Calix' CEO Phil Hodgson said the new reactor, partly funded through the Government's Advanced Manufacturing Growth Fund, would help satisfy the global need for more efficient, cheaper, higher-capacity and more sustainable energy storage options sparked by the rapid growth in electric vehicles and renewable energy.
"While a large part of this growth has been enabled through the performance of lithium-ion batteries, the issues around the cost, capacity, safety and sustainability of current lithium-ion batteries will increasingly limit this growth," Mr Hodgson continued.
"There is a need for advanced materials for lithium-ion batteries that deliver superior performance and safety at lower cost whole at the same time reducing environmental impact.
"With BATMn, and our expanded network of research institutes and major industry players, this is exactly what Calix is trying to achieve."
Minister for Industry, Science and Technology Karen Andrews said the BATMn reactor would 'open the door to a new frontier of advanced manufacturing and battery creation'.
"Australia is well positioned to become a world leader in the booming lithium industry, which has huge potential to create new jobs and opportunities for Australians," Minister Andrews said.
"As the world's largest producer of lithium, we have an enormous opportunity to leverage off this rapidly-growing industry. That's why the Morrison Government supported the creation of the BATMn reactor with $800,000 through the Advanced Manufacturing Growth Fund.
"Calix is a fantastic example of an advanced manufacturer using Australia's abundant lithium reserves to create high-value products for domestic and international markets."
Image credit: https://www.calix.com/