Caltex Australia has reaffirmed its commitment to being Australia's number one transport fuel supplier as it remains focused on maintaining safe and reliable service for its customers.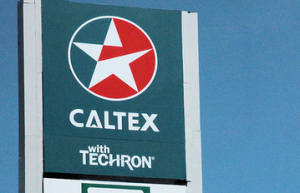 Caltex MD and CEO Julian Segal said approximately $2 billion has been invested in Caltex's downstream supply chain in the past five years alone, as they continue to invest in fuel supply infrastructure, new and upgraded retail sites and the development of new products.
"We're Australia's number one transport fuel supplier by volume sold, responsible for meeting more than one-third of the nation's needs. We've been serving Australian fuel customers for more than a century and will continue to fulfil this commitment to the nation," Mr Segal said in a media release.
"Our customers are not just Australian mums and dads, tradespeople and professionals, but also commercial customers within mining, agriculture, aviation, transport, small to medium enterprises, manufacturing and the defence force sectors."
Mr Segal said they are right on track to convert their 60-year old Kurnell refinery in Sydney into a fuel import terminal in the fourth quarter of next year. In the next few months they will also begin supplying fuel from their new 85 million litre fuel terminal in Adelaide. Caltex also expects a new terminal to be completed soon in Port Hedland, and the company is set to place significant investments in upgrading its national network of terminals and retail sites.
"We are also investing in fuel innovations such as the Caltex TecDiesel Advantage, a new range of diesel products and services launched in 2013 to help customers with a number of maintenance and performance challenges associated with their vehicles and equipment," Mr Segal added.
"All of our customers have their own very unique needs – wherever they are, whatever the complexity, we're here to supply customers with the fuel they require, safely and reliably."