Leading consulting, technology and professional services company Capgemini has opened a Global Delivery Centre and Social, Mobile, Analytics and Cloud (SMAC) services Lab in Melbourne to provide businesses with an immersive digital experience that helps them embark on their digital transformation journey.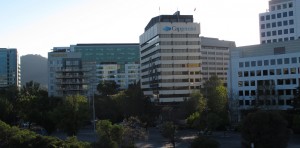 Premier Denis Napthine, who officially opened the new SMAC Lab on Wednesday, said that the French multinational has consolidated its fast-growing Victorian operations into the Capgemini Building at 595 Collins Street, Melbourne, creating 75 new jobs.
"Capgemini will bring all its Victorian operations together in the Capgemini Building and its new Global Delivery Centre will drive further growth in Victoria. Additionally, the SMAC Lab will focus on developing creative business models and disruptive digital platforms for some of the country's most successful businesses," Dr Napthine said.
"Today's opening represents an exciting new chapter in the Capgemini story in Australia and New Zealand, and is a vote of confidence in Melbourne as a leading ICT and professional services centre."
According to the article on ARN Net, The SMAC Lab is configured to offer three interactive engagement scenarios supporting the agility and speed required by businesses today.
Capgemini Australia chief technology officer, Sudhir Pai, said the SMAC Lab was a highly interactive, physical and virtual workplace which provided clients with a wide array of tools and solutions for their digital transformation needs.
"Focused on the SMAC theme, it will provide a platform to demonstrate Capgemini's thought leadership and capabilities in leading technologies across industry sectors," he said.
"With abilities to leverage solutions from Capgemini's 30 plus innovation labs globally, it serves as a one-stop shop for our clients and partner's needs."
Capgemini chief executive A/NZ, Deepak Nangia, said SMAC technologies are revolutionising the way businesses invest and interact today.
"They have become an integral part our lives, presenting a myriad of great opportunities. The SMAC Lab offers an exciting opportunity for our clients to leverage the best from Capgemini's global and local talent pool and our ecosystem of partners, universities and start-ups to co-create and to innovate for growth," he said.
"Today's announcement reinforces our ongoing commitment to the local ICT market and building tomorrow's talent."
The SMAC offers the opportunity for innovation across a broad range of industries, including public sector, retail, financial services, and energy and utilities, with solutions customised for businesses across these key industry segments.
Capgemini operates in 44 countries around the world and offers a range of integrated services in the business sector.
It has a strong presence in Australia, with over 2,000 employees nationwide, including approximately 500 in Victoria, servicing a roster of blue chip clients including ANZ, Country Road, George Weston Foods, Lend Lease, NRMA, NAB and Woolworths.