Car components manufacturer Toyoda Gosei has announced that it will shut down its Australian subsidiary Toyoda Gosei Australia Pty. Ltd. (TGAU) in South Australia.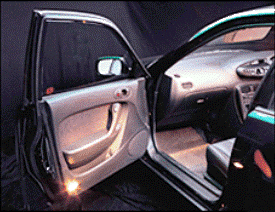 Toyoda Gosei Australia Pty Ltd. has over 70 years of experience in product design, development and manufacture of automotive components for the Australian and world markets.
The company manufactures safety systems (steering wheels, driver-side airbags), automotive sealing products (weather-strips) and interiors and exteriors (instrument panel components).
With the closure, about 150 jobs will be lost from the Toyoda Gosei plant at Edwardstown in Adelaide.
"Toyoda Gosei is committed to fully supporting all of its approximately 150 employees in Australia in transitioning to a new career. Toyoda Gosei will decide when production will end based on its customers' schedules," the company said in a news release.
Naoki Miyazaki, President of Toyoda Gosei, thanked workers for their efforts in producing outstanding products and enhancing quality, but said that there had been no alternative but to make this painful decision.
Mr Miyazaki also acknowledged the 76 years of manufacturing at the Edwardstown plant and the 19 years since Toyoda Gosei established a joint venture with Bridgestone Australia in 1996.
This announcement is another big hit to Adelaide, as just a week ago, oil and gas mining company Santos decided to cut 200 Adelaide jobs.