The Australian arm of German carmaker Volkswagen AG has announced that it will conduct a voluntary recall of nearly 100,000 vehicles that were fitted with the devices intended to cheat emissions tests.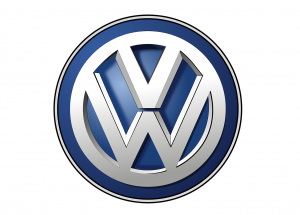 In a media release issued on Friday, the company said that the recall is in line with the head office decision to recall 11 million vehicles around the world.
The global recall is set to begin in January of next year.
The Australian arm said that it would write to all affected car owners about the recall and has also set up a website for customers to be able to check if their vehicles have the affected EA 189 diesel engines.
"VGA understands that this has been a difficult time and apologises for any disappointment and inconvenience felt by our customers, staff, dealers and partners," VW Australia said in the announcement.
Volkswagen Group Australia's managing director, John White, pledged the company's full support in this matter.
"I want to assure all customers that the affected cars are technically safe and the necessary measures will be undertaken at no cost to them," said Mr White.
"We will do everything we can to fix this problem and regain the trust of our customers."
Audi Australia has issued a similar statement.
"As you may be aware, there have been press reports about the emissions of certain Audi diesel models. Our company deeply regrets this fact and wants to ensure that our owners are well-informed about our action plan and next steps regarding this topic. In Australia, the company has now officially announced a voluntary recall of affected vehicles with the EA189 diesel engine," Audi said.
"A technical solution is currently being developed by VOLKSWAGEN AG, and once this is made available, all rectification work will be free of charge to customers."
Both Volkswagen and Audi have reassured customers the affected cars are still technically safe to drive.
Volkswagen and ŠKODA customers who want to find out if their vehicle is affected can enter their Vehicle Identification Number (VIN) via a link on the relevant brand websites: www.volkswagen.com.au, www.skoda.com.au and www.volkswagen-commercial.com.au.
Customers can also contact a dedicated number for our call centre on 1800 504 076.