The car union foresees bleak future for people working at Holden, even if the company maintains its manufacturing in Australia.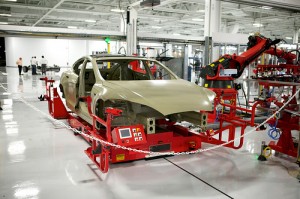 According to a report featured on ABC, the Manufacturing Workers Union has urged the government to devise a plan-B in case the company decides to take its business elsewhere.
Holden and its restless workforce have been waiting for news from the new Federal Government with regard to the future taxpayer support.
Manufacturing expert Goran Roos has been engaged in drawing up contingency plans at the request of the union and with full knowledge and agreement on the part of the company's leadership.
Professor Roos believes that the company will resume its manufacturing processes at Elizabeth in northern Adelaide for another decade at best, which is quite a bit more pessimistic than the outlook of South Australian Premier Jay Weatherill.
"I haven't read the report in its entirety. What I do know is that our endeavors are about securing a long-term future," Mr. Weatherill told reporters.
According to Manufacturing Workers Union official John Camillo, firm plans might ensure a brighter future.
"We need to be on the front foot. Have a plan-A – keep Holden's here for 10-year period. And have a plan-B, that if Holden decide to close, let's not wait until 2016 to consider the future," he said.
Mr. Camilo is not too confident about the employment levels at Holden even if the company keeps manufacturing in Australia
"Eventually it will be the situation where there'll be no workers on the production line. It'll be done by robots," he said.
Shanghai-based General Motors Executive Stefan Jacoby is scheduled to visit Holden's Melbourne headquarters next week, but will not be visiting the Elizabeth production line.