Australian high school students will soon get to experience the wonders of 3D printing in their classrooms, thanks to a new program that shows teachers how to build 3D printers and integrate them into the school curriculum.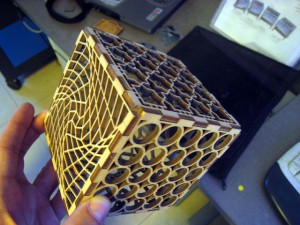 According to a report from Radio Australia, Quantum Victoria, a science and maths innovation centre funded by the Victorian Government, has just trained its first group of teachers. The initiative is also supported by the University of Melbourne.
Soula Bennett, Director of Quantum Victoria, says it is an exciting development for the education sector.
"This gives students and teachers access to tomorrow's technology today," Ms. Bennett said in the report.
"When they go back to their schools they're able to utilise it across science, technology, engineering and maths, but also arts, history, languages."
Ms. Bennett says the students are amazed at possibilities offered by 3D printing.
"They can't believe that something they imagined is real at the end. It's very exciting for them," she said.
David Flanders, a 3D printing expert from the University of Melbourne, points out the advantages that the technology brings to various sectors, even to sports.
"This is really going to change manufacturing," Flanders said.
"Take AFL for example, we could make the (Hawthorn) Hawks a better team by taking scans of their feet and custom printing them boots."
Flanders said it won't be long before "digital blacksmiths" will become common in day-to-day living, with desktop 3D printers now selling for less than $1,000 and are easily operated in homes.
"When you need a paper clip you just go and collect one and you tell the printer to print up another one," Flanders said.
"In the same way that you get your keys cut, why not just stop by your local digital blacksmith and get a new toothbrush printed exactly the size and shape you want for your mouth."