The Australian Manufacturing Workers' Union (AMWU) has called the Federal Government to react swiftly in order to prevent Australia's crumbling defence shipbuilding program from collapsing.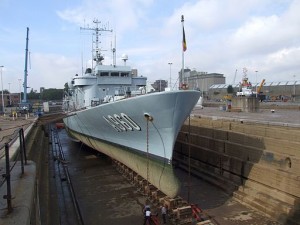 The call comes in the wake of BAE Williamstown's announcement that the company will be cutting boilermaker/welder positions due to lack of upcoming work, reports AMWU in a media release.
AMWU National Secretary Paul Bastian said that the proposed job cuts were only a sign of things to come and warned that the worst is yet to follow if the Government fails to react resolutely.
"We have warned for a long time that in 2015 we face a Valley of Death where the loss of thousands of skilled jobs will lead to a loss of our long-term shipbuilding capacity," Mr. Bastian said.
"If decisions are not taken now, the 30 jobs at BAE Systems in Williamstown will only be the tip of the iceberg."
"We need certainty from the Federal Government over what naval and maritime engineering work will be available for Australian shipyards. If we don't then workers will leave the industry, and our shipbuilding capacity will decline."
Mr. Bastian said that it would take an enormous cost, time and loss of productivity to replace the departing workforce should the Government fail to deliver assurances.
According to him, the two previous Defense White Papers have recognised the Navy's need for a major fleet turnover in the next 30 years and asked that the taxpayers' money be used for investment in the shipbuilding sector, which would result in job creation and quality equipment for the naval forces.
"But we need a commitment from the Federal Government now to help us avoid the Valley of Death and maintain the skills and experience necessary to take on those projects."
"This is a terrible blow for these workers and their families, but it is also a very loud wake-up call for this government to act now for the long-term health of this industry," Mr. Bastian said.