Silicon Valley based 3D printing company Carbon3D has announced that it has secured a $100 million funding round led by Google Ventures.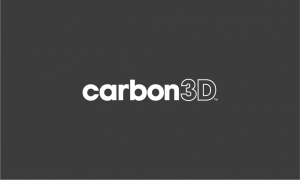 According to the company's press release, other investors in this round include Yuri Milner, Reinet Fund S.C.A., F.I.S. and others.
Last April, Carbon 3D secured a $10 million investment from American multinational software corporation Autodesk.
The company said that this investment was converted to equity during this round.
It is a well-known fact that current layer-by-layer 3D printing technology is slow and often produces parts that are mechanically weak due to their shale-like layers. Carbon 3D's new technology promises to remove these limitations and connect the digital thread from design through prototyping to 3D manufacturing by enabling the production of commercial quality parts.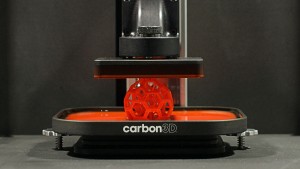 The company's innovative Continuous Liquid Interface Production technology (CLIP) addresses the current speed, mechanical properties and material choice issues facing the 3D printing industry by using a tuneable photochemical process instead of the traditional mechanical approach to rapidly transform 3D models into physical objects.
"We are excited to have closed this round of financing with such incredible partners who will help us deliver on our vision. Together we have a tremendous opportunity to enable a renaissance in manufacturing," said Joseph M. DeSimone, CEO and Co-Founder of Carbon3D.
"Carbon3D's printing technology is an order of magnitude faster than existing technologies. Carbon3D's technology has the potential to dramatically expand the 3D printing market beyond where it stands today and reshape the manufacturing landscape," ­said Andy Wheeler, General Partner at Google Ventures.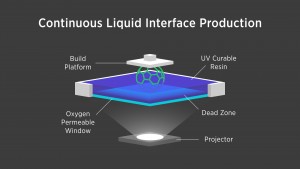 The technology works by carefully balancing the interaction of UV light – which triggers photo polymerisation – and oxygen – which inhibits the reaction – to continuously grow molecularly solid objects from a pool of resin at speeds of up to 100 times faster than conventional 3D printing technology.
"I am very impressed by the Carbon3D team and their innovative technology. I am looking forward to supporting their quest to enable a digital revolution in manufacturing," said Yuri Milner, entrepreneur and venture capitalist.
"After evaluating Carbon3D's CLIP technology, we believe it is a game-changer for complex manufacturing across many global market segments. We are thrilled to partner with Carbon3D to help transform manufacturing and distributed fabrication the world over," said Anton Rupert on behalf of Reinet.
Founded in 2013 in Chapel Hill, NC, Carbon3D is backed by some of the top investors in the world including Sequoia, Silver Lake Kraftwerk, Northgate Partners, Piedmont Capital Partners, the Wakefield Group and so on.