Cardia Bioplastics has secured a strategic contract to supply Biohybrid bags to high profile Brazilian retailer Drogaria Araujo.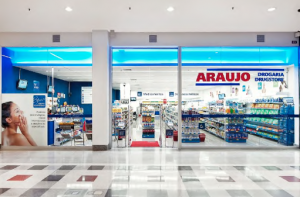 The manufacturer of sustainable resins, films and bags has received the first order for 1.25 million bags and will supply the product to Drogaria Araujo's 120 stores, which serves 38 million customers a year. Annual orders are expected at 20 million bags/annum, with sales revenue forecasted at $400,000.
"We are very pleased to be forming a strategic supply relationship with Drogaria Araujo," said Cardio Bioplastics Brazil Managing Director João Paulo Mignot.
"Drogaria Araujo found our Biohybrid bags a quality sustainable replacement that offers a lower carbon footprint, are made with renewable resources, contain no heavy metals and are competitively priced."
The success of securing a contract with Brazil's fourth largest drugstore chain follows the contract to supply carry bags to another major Brazilian retailer Ricoy Supermercados and demonstrates Cardia Bioplastics' high product performance and quality, according to the ASX statement.