The University of Adelaide and Archer Exploration Limited have signed a two-year $200,000 research agreement that will focus on the best commercial uses of graphene, a derivative of graphite. In particular, the program will focus on new product opportunities in the areas of agriculture and the environment.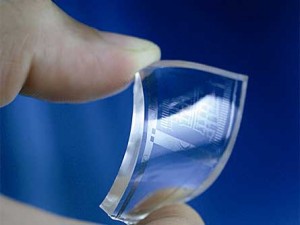 According to the ASX statement, the recent development follows an initial collaboration already been established between the University and the company last year in which tests conducted by the University's School of Chemical Engineering showed that the mineralogy of Archer's Campoona deposit is amenable to the production of graphene and graphite products.
These potential products include graphene nanosheets, powders, films, membranes, electrodes and nanocarriers, as well as conductive and magnetic gels. The initial findings prompted Archer to explore the probability of having two long-term production and revenue streams from Campoona and its Sugarloaf graphite deposits, both on South Australia's Eyre Peninsula.
Archer's Managing Director Mr Gerard Anderson said the two-year research program with the University of Adelaide will provide clarity for their commercial product options and put momentum into project funding.
"There is little doubt that graphite-graphene presents a significant and rapidly emerging opportunity for Archer," said Mr Anderson.
"We have identified several very exciting opportunities in the agricultural, environmental and bio-remediation industries that offer large scale and universal applications."
"If Australia doesn't take leadership with efforts to commercialise value-adding opportunities around its high-grade graphite deposits, it will be beaten to the graphite-graphene punch by other countries striving to achieve early development and first mover position in these emerging markets."
Graphene and graphite-related products have many uses across different industries including electronics, lighting and medicine. They can be used for display screens in mobile devices, lithium-ion batteries, organic light-emitting diodes, water desalination and transistors.