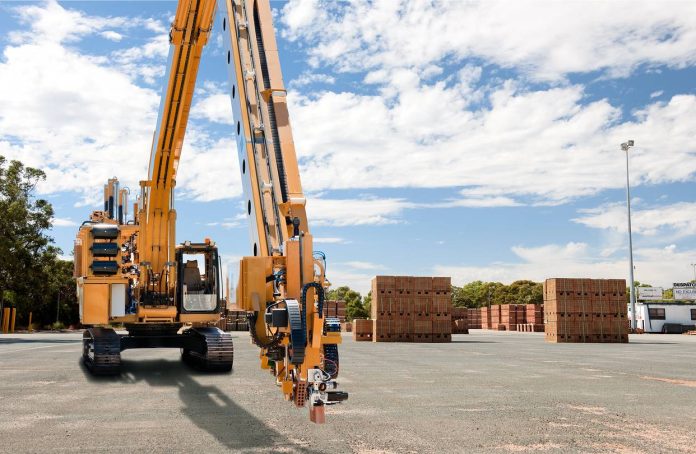 Australian robotic technology company, Fastbrick Robotics, has entered into a Memorandum of Understanding (MoU) with Caterpillar Inc. under which the two companies will collaborate on the development, manufacturing, sales and services of Fastbrick's robotic bricklaying technology.
Caterpillar is also investing US$2 million in Fastbrick Robotics via a placement which will see the Perth-based company issue fully paid ordinary shares to Caterpillar at an issue price of A$0.10 per share.
Moreover, the US-based manufacturer of construction and mining equipment will have an option to invest a further US8$ million in Fastbrick Robotics at an issue price of $020 per share, subject to Fastbrick's shareholders approval.
Fastbrick Robotics Managing Director Mike Pivac welcomed Caterpillar to the company's share register, saying the two companies will collaborate on the development and potential commercialisation of the FBR Technology for the duration of the MoU, which has an initial 12-month term.
"Fastbrick Robotics is delighted to sign a MoU with Caterpillar and welcomes the company as a new shareholder," Mr Pivac said.
"Caterpillar is a globally recognised industry leader, and we look forward to collaborating with the company and uniting our teams to share ideas, pursue innovation and explore opportunities to commercialise out unique technology."
Fastbrick Robotics, which recently unveiled its new purpose built facility in High Wycombe, Western Australia, is currently building a commercial version of its robot bricklaying machine, Hadrian X.
The robot works by creating a 3D computer-aided design (CAD) laying programme of a house or structure, then calculates the location of every brick and creates a programme that is used to cut and lay the bricks in sequence from a single, fixed location.
Using its 28-foot-long arm, the machine puts the bricks in place and secures them with mortar. It can be powered by either a generator or local power sources.
According to the company, this road-capable, truck mounted and fully-automated machine has the ability to lay 1,000 bricks per hour, enough to build around 150 houses a year.
Image credit: fbr.com.au