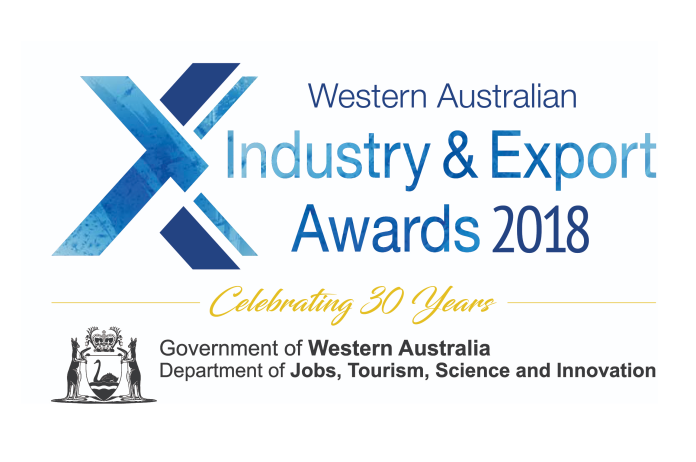 Applications are now open for the Western Australian Industry and Export Awards 2018, the State's most prestigious business awards.
Now in its 30th year, the Industry and Export Awards comprise 18 categories for small, medium and large companies located in Western Australia, recognising the achievements of the State's industry and exporters across a diverse market sector.
The awards launched yesterday, with winners to be announced at a gala event on October 18, 2018.
Managed by the State Government and the Export Council of Australia, the awards complement the Australian Export Awards (AEA) program, with 13 of the 18 categories aligned with the AEA.
Premier Mark McGowan said WA's exports have grown significantly since the awards were incepted in 1988.
"Annual export figures have grown from $7 billion in 1988 to over $123 billion in 2018, making the State a major contributor to the nation's export industry, accounting for 41 per cent of Australia's merchandise exports in 2017," the Premier noted.
"For 30 years, these awards have helped to open doors for emerging and established exporters, while providing well-earned recognition for companies that are true leaders."
"Companies include Argyle Diamonds, Austal Ships, Mount Romance Australia, Wild Child, Proteomics International, Scitech; and Hall of Fame winners Metrocount, Matrix Composites and Epichem."
Small Business Minister Paul Papalia said there are multiple opportunities for businesses across the State to enter the awards, and be recognised for their excellence and commitment to the State's exporting future.
"Entry also provides businesses with opportunities to raise their profile and expand their engagement with the international trade community through participation in associated business and networking events," the Minister continued.
"Finalists and winners of an Industry and Export Award add their names to a prestigious list of businesses, respected and recognised by industry peers for their outstanding export success."
Corporate sponsors of the awards include Austrade, Australian Border Force, Rio Tinto, Department of Foreign Affairs and Trade WA, Efic, Business Foundations and Core Hub.
Image credit: www.exportaward.com.au/wa