The Construction, Forestry, Mining and Energy Union (CFMEU) has expressed deep concerns that Australia will surpass its peek unemployment rate from 2002 under the China Australia Free Trade Agreement (FTA).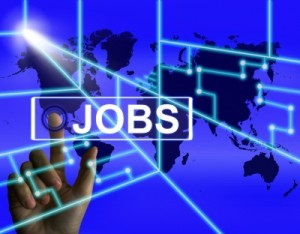 The country's current jobless rate stands at 6.3% – the highest since 2002 – but the Union fears that the FTA could further inflate the number to record-breaking levels.
"The China Australia Free Trade Agreement contains unprecedented provisions that sell out Australian workers," said CFMEU National Secretary Michael O'Connor.
According to him, the FTA will allow Chinese companies to bring in semi-skilled workers for the first time, denying Australian workers the chance to work on many lucrative projects.
"Under the Agreement, Chinese companies will be able to bring in their own workers on projects worth as little as $150 million (down from $2 billion). This will lock qualified Australian workers out of many construction and mining projects," Mr O'Connor added.
"There is absolutely no justification or precedent for this, particularly when there are 800,000 Australians unemployed – the first time it has reached this number since 1994."
Mr O'Connor said the Abbott Government had stifled the development of traditional industries and the creation of new jobs.
"Traditional industries have declined on the Abbott Government's watch, with no plan for new job creation," he said.
"And the anti-worker provisions in ChAFTA – if ratified by the Parliament – will continue to drive up unemployment."