The Australian Food and Grocery Council has welcomed the announcement of the $100 million co-investment plan by Coca-Cola Amatil and the Victorian government to assist the future of SPC Ardmona.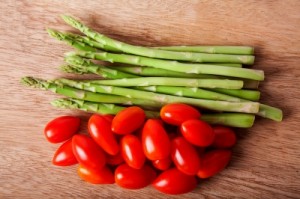 "Today's announcement by SPCA and the Victorian Government will be a significant boost to maintaining fruit processing as a lynch pin of the Goulburn Valley economy," said AFGC CEO Gary Dawson in a statement.
"These facilities are the last big fruit processing plants in Australia and an important part of our national industrial infrastructure and of our food supply infrastructure."
"It also reflects the resilience of Australia's $111 billion food and grocery processing industry in the face of significant challenges."
Mr Dawson took the opportunity to call on the governments to consider the impact of adding new regulations to the manufacturing industry, saying it could hinder new business and the creation of jobs.
"We call on all governments in Australia to reject any new regulation that adds costs to the manufacturing industry and to move quickly to remove existing unnecessary regulatory costs," he said.
"Food processing can deliver jobs and growth – it should be an area of comparative advantage for Australia – however now is not the time to impose additional costs on industry."
On Thursday CCA and the Victorian government announced that they will be investing $78 million and $22 million, respectively, over three years.
CCA said more than 2500 jobs are reliant on the ongoing operations of SPC Ardmona and the financial package is a vote of confidence in the region's future economy.
"We are delighted with the support shown for our business case by Premier Napthine, Deputy Premier Peter Ryan and their Government for the future of this important food industry. They have been unwavering in their determination to help the Goulburn Valley and have played a critical role in assisting us with our transformation plans for the business from a cannery to a modern food company," said SPC Ardmona Managing Director Peter Kelly.