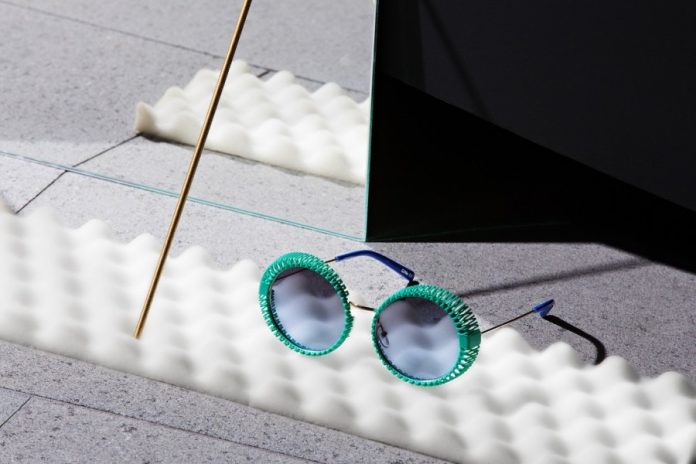 3D printing company Materialise has joined forces with Italian glasses company Safilo to create a whole collection of 3d printed glasses.
The collection, OXYDO SS 2017, comprises of pieces which are described as proof what additive manufacturing can do in this day of age and what will the future of the eyewear industry look like.
"It is always our goal at Materialise to not only meet industry standards but to raise them. With Safilo, and their leadership in the eyewear industry, we have found a partner that values this goal equally," says Alireza Parandian, head of wearables projects at Materialise.
"The eyewear industry and Additive Manufacturing have built a symbiotic relationship, where each helps the other raise its standards and challenge expectations constantly. I'm looking forward to where this partnership leads next."
The frames werw 3d printed at Materialise's Certified Additive Manufacturing facility where the company has a myriad of 3d printers just for eyewear production.
"We focused on leveraging the capabilities of 3D printing to produce very fine ornamentation while keeping a very minimal silhouette. We were interested in how the next generation of ornamentation might look," says New York-based artist Francis Bitonti who also contributed to the design of the collection.
Their goal has been achieved- not only do these eyeglasses look amazing, they look like chunks from the future.  Check them out.
Image credit: http://www.materialise.com