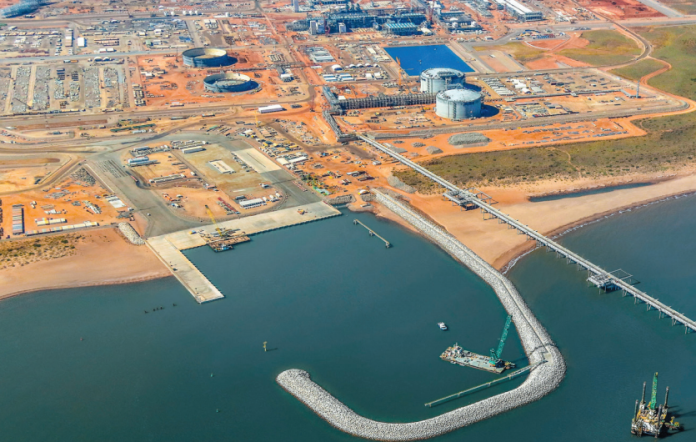 Chevron has commenced production of liquefied natural gas (LNG) at the Wheatstone Project located 12km west of Onslow on the Pilbara coast of Western Australia.
The US$34 billion project, which has been under construction since December 2011, is a joint venture between the Australian subsidiaries of Chevron, Kuwait Foreign Petroleum Exploration Company, Woodside Petroleum and Kyushu Electric Power Company, together with PE Wheatstone, part-owned by JERA.
It includes two LNG processing trains with a total capacity of 8.9 million tonnes per year, plus a 200 terajoules per day domestic gas plant.
Chevron Chairman and CEO John Watson said at full capacity, the Wheatstone Project's two train LNG facility will supply 8.9 million metric tons per year of LNG for export to customers in Asia.
"First LNG production is a significant milestone and is a credit to our partners, contractors and the many thousands of people who collaborated to deliver this legacy asset," Mr Watson said.
"Wheatstone adds to our legacy gas position in Australia that will be a significant cash generator for decades to come."
WA Premier Mark McGowan congratulated the Wheatstone JV on reaching this important milestone, and wished them the best of luck throughout the commissioning process.
"More than A$20 billion has been spent on Western Australian goods and services during the construction of the project, creating more than 7,000 jobs across the nation," Mr McGowan said.
"Locally, Onslow is being transformed by the Wheatstone Project's $250 million contribution to local infrastructure and amenities, along with $455 million in spending with local Onslow businesses and services."
According to Chevron, the first cargo from the project is on track to be shipped within a few weeks.
Image credit: https://www.chevronaustralia.com