A private survey released on Monday showed that China's manufacturing activity shrunk again in February, underlining concerns of a slowdown in the world's second largest economy.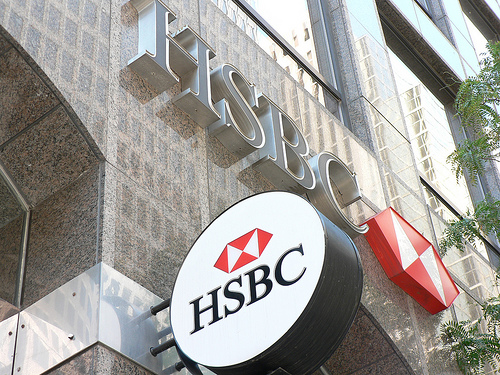 According to the article on Reuters, the final Markit/HSBC manufacturing Purchasing Managers' Index (PMI) dropped to a seven-month low of 48.5 in February, the third straight monthly decline, from January's 49.5. The figure was in line with the 48.3 reported in the preliminary version of the PMI released on Feb 20th. Readings above 50 indicate expansion in the sector.
"Signs are becoming clear the risks to GDP growth are tilting to the downside," said Hongbin Qu, chief economist for China at HSBC, in a statement accompanying the PMI results.
"This calls for policy fine-tuning measures to stabilize market expectations and steady the pace of growth in the coming quarters."
The PMI showed that new orders and output indexes contracted for the first time in seven months, while new export orders contracted less than in January.
The employment sub-index readings have also plummeted for a fourth straight month to 47.2, hitting its lowest point since March 2009.
The employment sub-index is one of the few indicators to measure the health of China's labour market. Maintaining low unemployment rate in the country is one of Beijing's top priorities in order to preserve social stability.
The official government PMI, which was released on Saturday by the National Bureau of Statistics (NBS), showed that activity in China's factory sector slowed to an eight-month low in February.
This survey is more inclined towards bigger and state-owned enterprises and tends to sweeten the outlook as opposed to the HSBC/Markit survey, which focuses more on smaller firms and those in the private sector.
China's economic indicators reveal mixed results. The country is experiencing low investment levels and declining PMI, but these adverse economic parameters have been countered by surprisingly strong exports and bank lending.
Some economic analysts stated that weak PMI readings would encourage the government to loosen monetary policy in order to keep the economy growing as 7.5%, which is the country's targeted benchmark, the same as in 2013.
China's economy posted a 7.7% growth in 2013, which represent a steady increase compared to the previous year and marginally higher than market expectations of 7.6, which would have been the slowest growth since 1999.