Concerns of a slowdown in the Chinese economy have deepened as a preliminary private survey released on Tuesday revealed a minor downturn in China's manufacturing activity, spreading fear and anxiety in the markets across the region.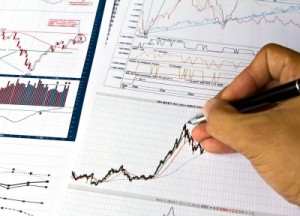 According to the article on Reuters, the flash Markit/HSBC Purchasing Managers' Index (PMI) slumped to a seven-month low of 48.3 in February from January's final reading of 49.5, with readings below 50 indicating contraction in production.
One of the reasons for the unfavourable PMI readings may be the Lunar New Year festival, as manufacturers close shops for China's biggest annual holiday, which stretches from January 31st and covers early February.
The Shanghai Composite Index .SSEC gave up its early gains on the news, while Asian markets tumbled.
The yield on benchmark 10-year Treasury notes fell to 2.712% after the China flash PMI report, compared with Wednesday's U.S. close of 2.734%.
The Australian dollar slumped for nearly half a U.S cent after the report was released, while the New Zealand dollar went down for two tenths of a U.S cent.
"It looks like across-the-board weakness. The indexes should be more correlated with the export economy than the domestic economy," said Stephen Green, an economist with Standard Chartered bank.
"So it's slightly surprising given stronger export numbers we've seen in the last couple of months."
In addition, the PMI's employment sub-index has been in decline for four straight months at 46.9, reaching its lowest point since February 2009, during the peak of the global financial crisis.
Tuesday's report readings are the latest indicators of difficulties in China's factories. A series of PMI in January showed growth in the country's manufacturing and services sector at multi-month or multi-year lows. The low readings, however, were countered by a surprising growth in export and bank lending, which suggested that the world's second largest economy is not doing all that bad.
China's full-year growth for 2013 was 7.7%, steady from 2012 and just slightly above market expectations of 7.6%, which would have been the slowest since 1999.