Michael O'Connor, National Secretary of the Construction, Forestry, Mining and Energy Union (CFMEU), claims that a new Senate election in West Australia would be a referendum on the state of jobs and manufacturing under the Abbott Government.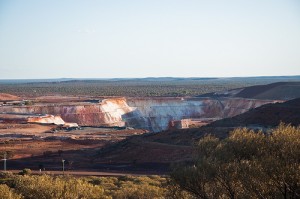 According to the media release by the CFMEU, jobs are now a top priority and main concern in Western Australia due to the latest grim developments in the mining industry, including recent closures and the rise in unemployment.
"West Australia's jobless rate recently jumped from 4.6 per cent to 5.1 per cent, and the WA Premier last week warned of more job pain to come. The announcement of the closure of the Forge mining group will only worsen the situation. And just this week it has been reported that another mining company, Atlantic, is unable to pay the wages of 200 workers in WA," said Mr O'Connor.
"At the same time, the National Centre for Vocational Education Research has released figures showing that the number of apprenticeships across the country declined in the December quarter last year, reversing a previous upward trend. We are witnessing a rapid decline of manufacturing and the loss of entire sectors under Tony Abbott, with Alcoa the latest to go."
According to Mr O'Connor, voters will be the first in the country to tell Mr Abbott what they really think of his Government's withdrawal of support for Australian workers.
"Tony Abbott's anti jobs and industry stance will be a matter for early judgement by the voters of Western Australia."