Heavy engineering and construction services provider Civmec is looking to acquire Forgacs' name and certain segments of Australia's largest privately-owned engineering and shipbuilding company.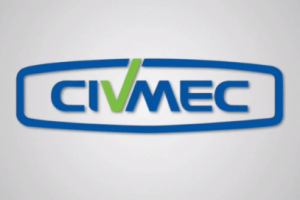 Under the terms of the agreement, Civmec will acquire Forgacs' purpose-built shipbuilding site on the Hunter River as well as the plant and equipment which is currently located at the Forgacs Hexham heavy engineering workshop and at the Forgacs Gladstone heavy engineering workshop.
According to Civmec, the transaction – subject to necessary stakeholder approval and the finalisation of the sale and purchase agreement – also includes Forgacs' "Products" business, Forgacs-Broens Pty Limited, which will continue to operate form its Ingleburn and Elizabeth facilities in NSW and SA.
Commenting on the proposed acquisition of the abovementioned Forgacs assets, Civmec CEO Pat Tallon said the investment would represent a good value for money considering the opportunities in the infrastructure sectors on the east coast and the long-term outlook within the defence, oil & gas and metals & minerals sectors.
"This is a very exciting opportunity for our company to extend our multi-disciplinary operations to the east coast of Australia and to gain a long established foothold in the defence shipbuilding industry. It will also give us the opportunity to acquire in-house submarine building and technical expertise," Mr Tallon said.
"We will be well positioned to capitalise on the significant infrastructure expenditure planned for the east coast and our increased capacity will allow Civmec to deepen our relationship with existing blue chip clients nationally, as well as bringing on board new regional clients."
Peter Burgess, Chairman of the Forgacs Group said Forgacs' engineering expertise and legacy made the company a hot prospect for investors.
"Forgacs has more than 50 years' experience in the heavy engineering and projects business and entered the naval ship repair business in 1990. It has grown its naval involvement progressively, undertaking major naval programs including the conversion of HMAS Manoora and HMAS Kanimbla into Amphibious Helicopter support ships; hull modules for the ANZAC frigates and most recently the AWD program," Mr Burgess added.
"The Tomago shipyard has built some of Australia's iconic ships such as ice breaker 'Aurora Australis', HMAS Tobruk and hull sections of Collins Class submarines. Our shipyard is ideally positioned for Civmec's future plans."
If all goes as planned, the transaction is expected to be completed by the end of this year.