Custom Mould Plastics Pty Ltd (CMP) has announced that it has acquired 100% shares of Melbourne-based Tridonic Manufacturing Australia.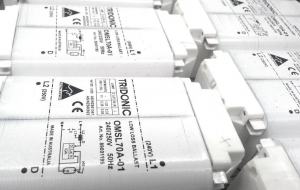 Tridonic, which is headquartered in Austria, is a global leader in electronic components solutions, with offices and plants around the world. The company manufactures a wide range of products which include energy-efficient electronic ballasts, LED modules and converters, as well as lighting management systems.
"We are delighted that we have succeeded in selling our magnetic ballasts plant in Australia to Custom Mould Plastics not least because this creates good prospects for our long-standing staff in Melbourne.," said Tridonic CEO Alfred Felder.
"And in Custom Mould Plastics the Australian lighting market will have an ongoing source of supply for its magnetic control gear requirements."
CMP Controls Managing Director Vic Andonovski reaffirms their company's commitment to keep manufacturing in Australia.
"At CMP we are committed to continue the production of magnetic ballasts at the highest quality standards – to ensure that these lighting components  remain made in Australia," Mr. Andonovksi said.
"Manufacturing in Australia is something we are deeply committed to. The Tridonic facility is equipped with the most cutting edge technology and amazing people filled with the training and experience that can surpass any first-class manufacturing facility around the world."
Under the terms of the agreement CMP will manufacture high-end magnetic ballasts under the brand name CMP Controls and will run the manufacturing facility in Tullamarine while continuing its supply partnership with Tridonic's local and global divisions.
CMP is proud to produce Australian made innovative plastic components and remains steadfast in supporting local jobs.
"We believe in the future of manufacturing in Australia, and it is for this reason, with the support of Tridonic's current customers and our amazing workforce, that we endure to continue what this company started over 50 years ago", ended Mr. Andonovski.
For more information please visit www.cmpsolutions.com.au.