Stratasys Ltd, a company specializing in manufacturing of 3D printers and materials for personal use, prototyping and production, presented the second generation of its Digital ABS material called Digital ABS2, designed for Stratasys PolyJet 3D printers.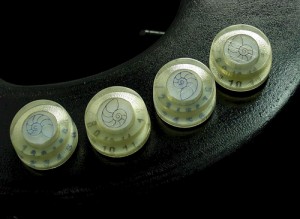 According to a media release from PR Newswire, the material's unique properties will enable its users to produce thin-walled models with great dimensional stability. In addition, the enhanced software increases the material's rigidity, durability and functionality of thin wall elements.
These features aim at improving form, fit and assembly for prototyping or production applications.
The material, now available in ivory in addition to the existing green color, is perfect for 3D printing cores and cavities for use in low-volume injection modeling applications using thermoplastics.
The improved material will offer many benefits to its users, such as the capability to get sharper edges that would hold up better, as well as improved ability to 3D pint small delicate parts that are strong enough to withstand the high stresses of the injection molding process.
"In addition to general purpose applications, Digital ABS2 is ideal for prototyping consumer electronics and other consumer goods, including small appliances and cell phones, which require high stability with thin-wall geometries," says Fred Fischer, Director of materials and applications product management at Stratasys.
Stratasys PolyJet digital materials are composite materials created by simultaneously jetting two distinct PolyJet materials. These materials are blended in specific concentrations and structures in order to provide unique mechanical characteristics, enabling closer look, feel and function to the finished product.
Stratasys Digital ABC materials combine high-temperature resistance with enhanced strength and stability to produce models able to withstand heavy impact.
The new material is said to be ideal for small appliances, electronics and injection mold applications.