India's biggest multinational companies are set to attend this month's Australian Innovation Showcase scheduled to open on 11 November in New Delhi.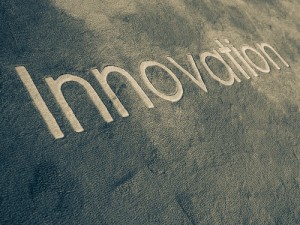 The showcase, which represents the largest concentration of Australian scientific and technical know-how ever visit to India, will present Indian companies with a chance to invest in Australia's R&D capabilities and to increase their competitiveness in the international markets, reports Austrade.
New Delhi-based Senior Trade and Investment Commissioner Nicola Watkinson said Indian companies have made it their priority to invest heavily in R&D in order to improve their competitiveness and productivity.
"India's large multinationals including the Tata Group, Reliance, Aditya Birla, Mahindra, Infosys and Wipro are all allocating significant budgets to R&D," Ms. Watkinson said.
"The Australian Innovation Showcase will highlight our expertise in areas such as information technology, biotechnology, materials science for advanced manufacturing and energy efficiency."
The event will be attended by more than 30 senior academics from Australia's most distinguished universities, as well as researchers from key research bodies such as National IICT Australia (NICTA), CSIRO, the Cancer Therapeutic Cooperative Research Center and Neurosciences Victoria.
According to Glyn Davis, Vice-Chancellor Professor at the University of Melbourne, the Showcase will provide Australian Universities with a unique opportunity to meet some of India's largest companies.
"Australian universities are competitive with American and British universities in the research they do, so we are grateful for the chance to share some of that great work with leaders and representatives from business in India," Professor Davis said.
The Showcase will not only promote collaboration on specific industry solutions, but will also strengthen the ties with Indian higher education and research institutions.
Mr. Watkinson says the interest from Indian companies with regard to the program of the events have been overwhelming, as they seek to improve their commercial success.
"India's major conglomerates are searching globally for new solutions to increase their competitive edge. This is the right environment for attracting new investment into Australian technology and R&D."
The Showcase is scheduled to tour all the major cities in India, including Mumbai, Hyderabad, Bangalore, Pune and Chennai.