Manufacturing Australia (MA), the peak representative body for Australia's manufacturing industry, has urged Federal and State & Territory Governments to build a gas pipeline from the Northern Territory (NT) to a new gas trading hub at Moomba, South Australia, in order to increase competition and transparency in the dysfunctional East Coast gas market.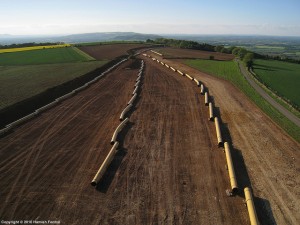 Manufacturing Australia Executive Director, Ben Eade, said he was hopeful that the Council of Australian Governments (COAG) would discuss and support a proposal from NT Chief Minister, Adam Giles, to construct the new hub and pipeline when it convenes this Friday in Canberra.
"The Federal Government's own energy green paper acknowledges what most large gas users have known for years: that the domestic gas market is not transparent or competitive. Lack of gas infrastructure, too few options for trading gas and barriers restricting new producers from accessing and marketing gas are stifling competition in the gas market," Mr Eade said.
"If we don't fix the broken market, more gas supply alone is not going to fix the problem of supply constraints and skyrocketing gas prices, which are a train wreck for Australian manufacturing."
Mr Eade said COAG could instruct the Australian Energy Market Operator (AEMO) to set up a Moomba gas trading hub, which could be up and running within 12 months and increase price transparency, provide more options for trading gas and make it easier for smaller gas producers to access and individually market gas.
"Over the past decade global gas majors have consolidated the Australian gas industry and focused it towards exports, at the expense of domestic industry and households, when we should be focused on both export and domestic opportunities," Mr Eade said.
"When it considers the proposal for a Northern Territory to Moomba pipeline this Friday, COAG has an opportunity to restore some competitiveness into the gas market and boost the confidence of Australian manufacturers to reinvest in their local operations."