Coca-Cola Amatil Limited (CCA) announced the appointment of Alison Watkins, Chief Executive Officer of GrainCorp, as Group Managing Director. Ms. Watkins is expected to join CCA on 3 March 2014.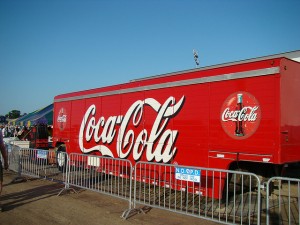 According to the ASX announcement, Ms. Watkins is an experienced Chief Executive Officer and ASX 20 Board Director with experience across alcoholic and non-alcoholic beverages, food processing, agriculture, retail, consumer goods and financial services.
"I am delighted to announce the appointment of Alison Watkins as CCA's new Group Managing Director. Alison has a highly successful operations and management background across many industries, having delivered impressive results across the food and beverages, retail and finance sectors and has significant experience in developing and managing businesses and people," said David Gonski, CCA Chairman.
"I believe Alison's skills and background will assist CCA to deliver strong performance outcomes from our existing operations and progress the strong development opportunities in our emerging businesses. The Board is confident that Alison's leadership credentials and focus on excellence position her well to drive further development and growth across the CCA Group."
Ms. Watkins will replace Terry Davis, the long serving Group Managing Director. Mr. Davis is said to remain available for advice and special projects to Ms. Watkins and the Board until the end of August 2014.
As Chief Executive Officer of GrainCorp Ms. Watkins managed to grow and diversify the business from a largely domestic grain logistics business into Australia's leading international agriculture and food processing company.
Prior to her engagement with GrainCorp, she was a CEO of Berri Limited, the market leader in the Australian juice sector at the time, as well as a non-executive director at Woolworths Limited and she is currently a non-executive Director of Australia and New Zealand Banking Group Limited.
"I am excited by this opportunity. I believe my career and experience to date puts me in an excellent position to lead CCA in its next chapter of growth, building on the successes achieved under the leadership of Terry Davis," said Ms. Watkins.
Ms. Watkins announced her resignation from her non-executive directorship of Australia and New Zealand Banking Group Limited in April 2014.