Australian manufacturing activity has slipped back in November according to the latest Performance of Manufacturing Index (PMI) from the Australian Industry Group (AI Group).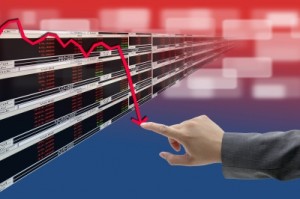 The PMI fell by 5.4 points in November to 47.7 points, as the manufacturing industry saw weakening activity in production, new orders and supplier deliveries. An index below 50 indicates a contraction.
The November index, which is back to pre-election levels, follows two months of mild expansion. Despite the fall in the Australian dollar, AI Group Chief Executive Innes Willox said the lift seen in September and October was not sustained.
"Survey respondents indicated that the mild lift in local new orders immediately after the September federal election is already drying up, as mining, government, maintenance and R&D spending slows.  While the current downward pressures on the dollar are positive for the industry, the currency remains stubbornly high," explained Mr. Willox in a statement.
"The dollar and fierce import competition continue to take their toll, as many businesses struggle to maintain market share in an environment of generally weak demand for local goods and equipment.  Export markets also remain tough under the influence of the relatively high dollar with the exports sub-index dropping under 30 points again this month."
After one month of expansion the production sub-index fell by 8.4 points to 46.2 points while new orders fell 6.9 points to 48.8 points. A further contraction in deliveries resulted to a sub-index of 47.6 points, down 6.8 points.
However, employment sub-index moved up 1.5 points to 50.1 points, indicating employment numbers were stable, according to the PMI report.
The food, beverages and tobacco sub-sector is still above 50 points at 60.3 points for the month of November. This index however is moderated back from the 65.6 points reported in October. While the production growth moderated and remained positive for the month, employment in the FBT sector is still sporadic, with weak growth in jobs for this year.
Another good news comes from the relatively small wood and paper products sub-sector which expanded for a second consecutive month in November at an index of 68.7 points. It is currently seeing a lift in orders from wood products associated with the building industry, as construction activity booms.
The AI Group's Australian Performance of Manufacturing Index is a seasonally adjusted national composite index based on the diffusion indices for production, new orders, deliveries, inventories and employment with varying weights. Survey results are based on a rotating sample of around 200 manufacturing companies each month.
See the entire report on the November PMI here.