The Australian Government's export credit agency Export Finance and Insurance Corporation (EFIC) congratulated all its past and present clients that were finalists and winners in this year's Australian Export Awards.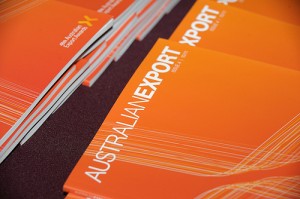 Healthcare solutions group, Aspen Medical, the global leader in delivering healthcare in complex, remote and difficult environments, won the Health and Biotechnology Award.
EFIC recently assisted Aspen with its contract to supply equipment and associated medical design and infrastructure for a new 900-bed hospital in Hambantota, located in the Southern Province of Sri Lanka.
Under the terms of the contract, Aspen was put in charge of design, project management, as well as management of purchasing a range of medical equipment.
Aspen specialises in environmental health assessment, monitoring and reporting. The company also provides programs based on preventative medicine.
EFIC is currently supporting $142.8 million worth of contracts in Sri Lanka as part of its overall commitment to support Australian exporters in emerging markets.
EFIC helped TTG Transportation Technology, which was also a finalist in the Environmental Solutions Award category, with its contract for train optimisation with UK's First Rail Holdings.
For GP Graders, a Melbourne-based manufacturer of fruit-grading and packing machinery, a finalist in the Manufacturing Award category, EFIC provided a competitive finance package for its contract to sell equipment to a buyer in Turkey.
EFIC is currently providing support for various companies in Turkey, with current contracts worth a total of $43.4 million.
For Incat Tasmania, a ship solutions provider, also a finalist in the Manufacturing Award category, EFIC provided finance for its shipbuilding contract for the development of the world's first LNG-powered ferry.
"We're very proud that many of our clients have been honoured in this year's Australian Export Awards," said Andrew Hunter, Managing Director and CEO of EFIC in a media release.
"The Awards mark these companies' tremendous achievements in their exporting ventures and EFIC is honoured to have been a part of their success."
Other clients included environmental monitoring instruments and services company, Ecotech, which won the Environmental Solutions Award as well as Lend Lease and Barclay Engineering which were both finalists in the Infrastructure and Construction Award category.
EFIC provides tailored financial solutions and offers support for Australian companies in their international activities.