Coca-Cola Amatil (CCA) shareholders have overwhelmingly endorsed the sale of 29.4% stake in the Indonesian business to The Coca-Cola Co, the Sydney Morning Herald has reported.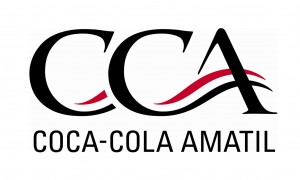 According to the report, the $US500 million proceeds will be invested in Coca-Cola Bottling Indonesia and used to fund  additional production, warehouse capacity and cold drink assets to strengthen  CCA's position in one of the biggest beverage markets in the world.
The move comes after Australia's biggest non-alcoholic beverage bottler posted 25.3% decline in net profit for the second consecutive year due to squeezed margins in its Indonesia arm brought about by pricing pressure and rising costs in the country, along with Australian restructuring costs and falls in market share.
Nevertheless, the company's Chief Executive Alison Watkins said CCA was aiming to return to mid-single-digit earnings per share growth over the next few years, helped by the launch of a string on new low-sugar products and the more aggressive marketing campaign, which comes in response to a consumer shift away from sugary soft drinks.
"We are confident that a combination of revenue and cost initiatives we have underway will restore the business to growth. The pace of recovery will however depend on the success of revenue initiatives in Australia and Indonesian economic factors," she said.
She did however say that the recovery would be modest and would depend on the success of strategies, attracting new customers and reducing the price gap with rival Pepsi.
"We're not assuming 2015 to be some kind of bounce-back, we just want to make sure we've halted the decline [in Australia. What we need to do this year is strike the balance of taking costs out via the programs we're implementing and reinvest to drive growth for future years," she told Fairfax Media..
"If we find some growth, if some of our revenue initiatives deliver better than we expect, that would be great. But equally we need to be prepared to really take whatever actions are required on balancing both costs and revenues to achieve a result that's not worse than the results we've just turned in for 2014."
According to the Courier Mail, shares in Coca-Cola jumped to $10.61 on the news, an increase of 6.31 per cent, against a benchmark index fall of 0.52 per cent — their biggest rally since October 30.