Global metallurgical coal group Cokal Limited has announced that it has accepted the proposal for a funding package of up to US$150 million from Platinum Partners.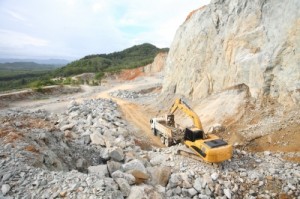 Cokal's Chairman and CEO Peter Lynch stated in an ASX announcement that the backing from the internationally acclaimed financial partner would help the company meet its projected targets and develop into a major player in the world coal market.
"We welcome such a strong financial support from a major global financial partner such as Platinum Partners. Their experience internationally and in the region coupled with their financial capability added a significant new dimension to Cokal and its ability not just to get the Bumi Barito Mineral (BBM) Project into operation but for Cokal to develop its other resources in Indonesia and become a major global producer of premium quality coking coal supplying Asian steel producers in Indonesia, Japan, Korea, Taiwan, India and of course China," Mr Lynch said.
The total cost of the initial facility is yet to be finalized, but it is estimated that it will amount to between US$80 to $100 million, including a US$3.5 million bridging loan to provide funding to progress the BBM Project.
The key terms of the proposed project finance facility include: committed facility of US$80M to $100M, with a higher commitment subject to further discussions; available period 2 years from signing of definitive agreements; while the final repayment schedule is to be agreed the repayment period being discussed is 2 to 3 years after drawdown; 13% interest rate plus fees, subject to shareholder approval, 100 million warrants with an exercise price of A$0.20 for 4 years; marketing fee of 3% of gross sales, over coal produced from BBM Project; royalty of 1% of gross sales from the BBM Project; security customary for a major project financing in Indonesia; provision of short term USD$3.5 million bridge loan repayable in 6 months for general working capital purposes, subject to the execution of definitive legal document.
The BBM Project is located in Kalimantan, Indonesia, stretching across 14.980 hectares in the prospective metallurgical Upper Barito Coal Basin, Regency of Murung Raya. It is adjacent to the BHP Billiton's Indomet Coal, Joloi Project in Murung Raya Regency. BBM currently has a JORC Coal Resource of 261 million tonnes (Mt) in multiple seams comprised of 10.5 Mt measured, 13.5 Mt indicated and 237 Mt inferred Coal Resources.
Cokal Limited is an Australian listed company with the objective of becoming a metallurgical coal producer with a global presence. Cokal has interests in four projects in Central Kalimantan, Indonesia, and has also signed a joint venture to explore for coal in Tanzania with Tanzoz Resource Company Limited.