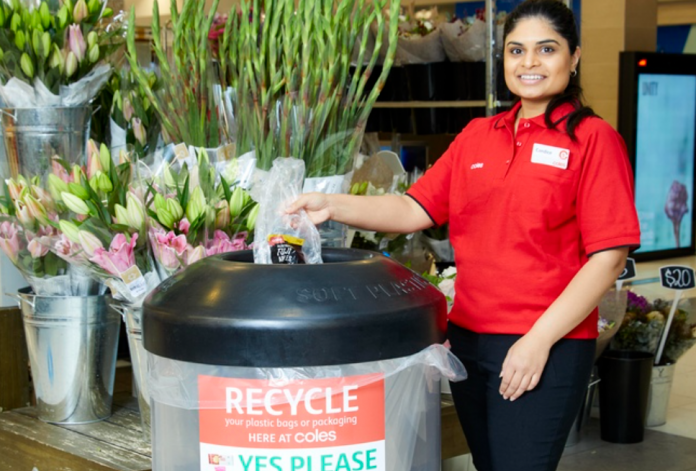 Coles will undertake a joint feasibility study with technology developer Licella, recycler iQ Renew, polymer manufacturer LyondellBasell and Nestlé to investigate the potential of a recycling opportunity for soft plastic packaging.
The feasibility study will look at potential sites in Victoria for an advanced recycling facility leveraging Licella's Cat-HTR™ (Catalytic Hydrothermal Reactor) technology – an Australian hydrothermal liquefaction technology recognized by Prime Minister Scott Morrison for its potential to address the plastic waste crisis.
The Cat-HTR™ converts soft plastics into oil which can be used to produce new soft plastic food packaging from recycled soft plastics, including produce wrappers, bread bags, biscuit wrappers and more.
"Advanced recycling complements existing mechanical recycling, as it can process plastics that are difficult to recover mechanically, such as soft plastics, multi-layer packaging and plastic that has been degraded by repeated mechanical recycling," explained Danial Gallagher, CEO of iQ Renew.
Advanced recycling could help brands source packaging locally to meet the National Packaging Targets which requires the industry to use 50% recycled content in packaging by 2025.
Moreover, soft plastics recycling will contribute to Victoria's efforts to create a circular economy for plastics.
"We believe advanced or chemical recycling has an important place in the future circular economy for plastic, creating greater value and less emissions than waste to energy," said Licella CEO Dr Len Humphreys.
Development of advanced recycling is also expected to bring Coles loser to its goal of becoming the sustainable supermarket in Australia.
"The potential to completely close the loop on soft plastics and convert it into food-grade soft plastics that could then be used in our Own Brand packaging, would be a game changer – we are delighted to be supporting the feasibility study, which is a vital step in bringing this cutting-edge technology to Australia at scale," said Coles Group Chief Sustainability, Property and Export Officer Thinus Keeve.