A competitive and vibrant domestic gas market is crucial for Australian manufacturing, and the economy in general, PACIA has stated.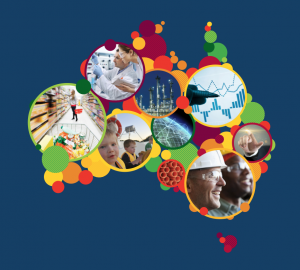 The Plastics and Chemicals Industries Association (PACIA) has stated that the chemicals and plastics industry supply 109 of Australia's 111 industry sectors, and a robust debate around natural gas supply is needed.
PACIA noted, the Grattan Institute, which this week issued a report entitled 'Getting gas right: Australia's energy challenge', strongly believes in a competitive domestic gas market.
"This report points out that what is needed is a competitive domestic gas market in Australia, something that PACIA strongly believes in. The chemicals and plastics industry needs a competitive gas market to attract new investment and to secure jobs," said Margaret Donnan, PACIA Chief Executive.
"Gas is important for its energy value but it is also critical as the feedstock that our industry transforms into chemicals products that ensure safe drinking water, package our food, make our farms productive and protect us from disease."
At the PACIA National Conference 2013 in Melbourne, PACIA released the 'Strategic Industry Roadmap' which calls for Government to free up the domestic market by allowing the ACCC to examine marketing of gas basins and for pipelines to be freed up, all the points the Grattan Institute has also identified.
"As an industry we believe that Government needs to look at a moratorium on new export plants while these and other things are fixed. Australia also needs to look at what type of economy we want going forward and whether we can use the tax system to encourage transformation of the nations gas resource into chemicals and products that can be used to benefit our society, economy and environment," said Margaret Donnan.
The Strategic Industry Roadmap was informed by two independent CSIRO documents, 'Elements in Everything' and 'Strategic Directions'. All three reports are available at the PACIA website www.pacia.org.au.