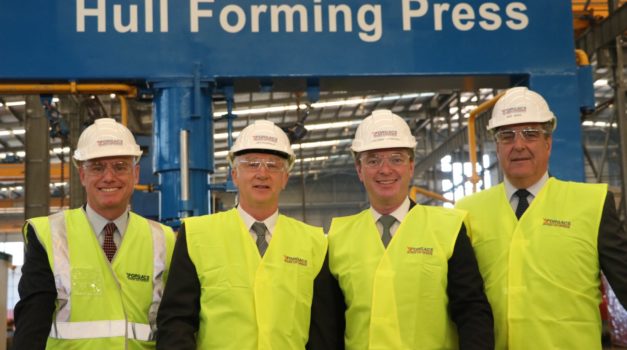 Construction has commenced on Forgacs' state-of-the-art ship manufacturing and maintenance facility in Henderson, Western Australia, which will allow the company to add 1000 workers to its Henderson operations ahead of upcoming shipbuilding projects.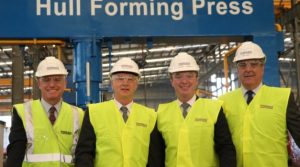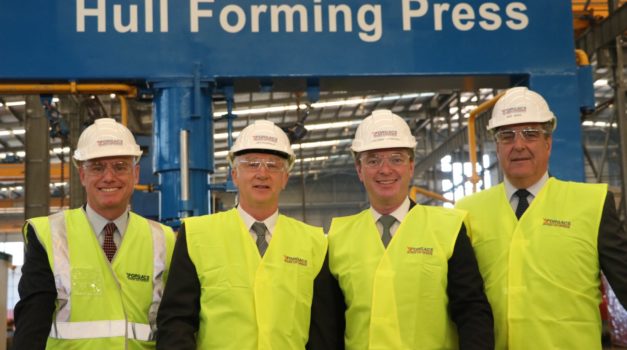 Once constructed, the 29,000m2, 18-storey high purpose built shed will be Australia's largest undercover shipbuilding facility, adding a new resource to the Australian maritime landscape.
Designed by Forgacs' parent company Civmec Construction and Engineering (with assistance from the local branch of the global engineering firm, GHD Engineering), the facility will be equipped with a cutting edge technology to ensure the best and most efficient project outcomes.
"This is an exciting day as we look forward to further growth in our business with the announcement by the Commonwealth Government that Henderson has been identified as one of two suitable locations for the continuous build of Naval ships and for vessel maintenance," said Civmec's Executive Chairman, Mr James Fitzgerald.
"This is cause for great optimism and reflects highly on Western Australia's industrial capability and capacity, to which this facility will be a significant addition."
Forgacs Managing Director Mike Deeks said the new facility will be a huge addition to the Australian Marine Complex.
"We are excited to commence construction of our state-of-the-art shipbuilding and maintenance facility which will be large enough to house complete Air Warfare Destroyers or Frigates as well as Offshore Patrol Vessels for construction or maintenance," he said.