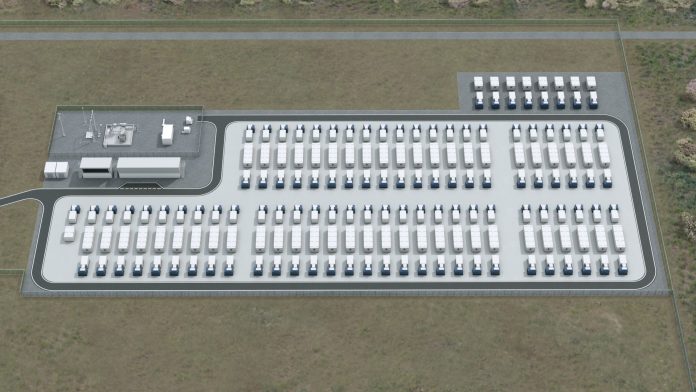 AGL has begun construction on a $180 million, 250 MW battery on Torrens Island, which will be part of the Torrens Island Energy Hub.
The Torrens Island battery will be the first of AGL's 850 MW grid-scale batteries to be installed across the country.
The battery, which is being constructed by technology group Wartsila, is also a first step toward the Torrens Island Energy Hub, which will support South Australia's renewable energy generation.
AGL Chief Operating Officer Markus Brokhof said low-emission firming technologies will play a key role in accelerating Australia's energy transition.
"We're delighted to have the opportunity to commence our battery program in South Australia. Today's milestone is an important step in bringing to life our vision for the low-carbon industrial energy hubs required for Australia's energy future," Mr Brokhof said.
"As Australia's largest energy generator, we understand the importance of enabling flexibility and ensuring reliability across the National Electricity Market as we continue to integrate renewable generation.
"We anticipate the Torrens Island energy hub will bring together various industry sectors and a combination of technologies to deliver South Australia's energy future, and this battery is the first step toward that goal.
Minister for Energy and Mining Dan van Holst Pellekaan welcomed the start of construction on the Torrens Island battery.
"AGL's investment is another step on South Australia's journey towards net-100 per cent renewable energy generation by 2030 and the thousands of jobs that transition will generate," Mr van Holst Pellekaan added.
"It's great to see AGL investing in new storage assets to add further stability to our electricity grid."
According to AGL, up to 50 local jobs will be created during construction, with the battery to be fully operational by early 2023.
Image credit: https://drive.google.com/drive/folders/1kQCMS_nBBRO-YGXpngtUrz5Ru6hZGZ7y