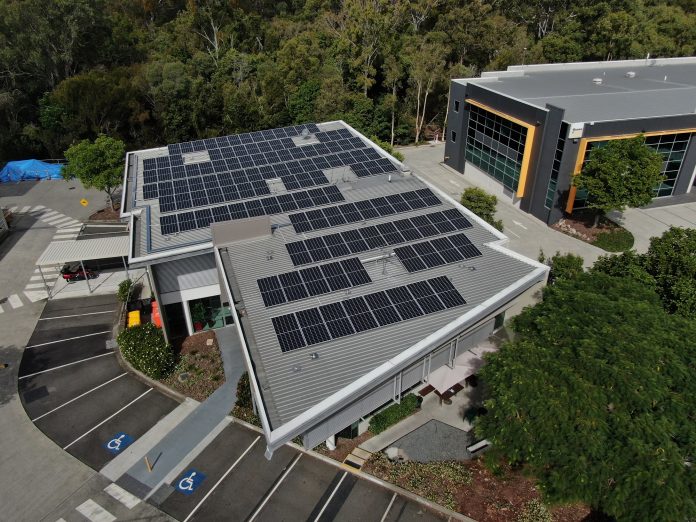 Media Release
Cook Medical continues to grow its sustainable infrastructure following the installation of 386 rooftop photovoltaic (PV) panels at the company's Brisbane facility.
Vice president and managing director, Dr Samih Nabulsi, said that the increased use of renewable energy was a major part of the company's commitment to sustainability and the environment.
'Our manufacturing and warehouse facilities operate almost 24 hours a day which means we consume a significant amount of energy, so we are committed to finding ways to reduce our usage.'
The sub-tropical location and large roof space meant expanding their solar infrastructure was an obvious solution, with proven financial and environmental benefits.
'We've experienced the positive benefits of using solar energy following the installation of 384 solar panels back in 2015.'
'The company's footprint is now more energy-efficient, and as an added benefit, we are also seeing preliminary cost-savings with our electricity bills reduced by approximately 30%.
The project was made possible by one of the Federal Government's commitments to stimulate the economy during the pandemic to allow the immediate tax-deductibility of capital investments up to A$150,000.
The installation of the panels was finished in July and was carried out by a local company, Positronic Solar. John Inglis, director of Positronic Solar, was impressed by Cook Medical's ongoing commitment to renewable energy.
'This is the second installation we have performed for Cook Medical and demonstrates responsible corporate citizenship.'
'This new addition to Cook's solar generation uses Enphase Microinverters which allow per panel monitoring and increased efficiency. The monitoring provides real-time and historical 15-minute site consumption and production data as well as email alerts if problems develop. The new installation is running at 12% greater efficiency than the existing 100kW system.'
In 2015, Cook Medical installed a 100kW solar system and combined with the latest installation, now has a 245kW solar array. The combined output will provide a saving of 350MWh of grid electricity and approx. 315 tonnes of carbon a year with an estimated annual saving of more than A$45,000 based on current electricity costs.
Additionally, the company minimises water consumption with 100,000 litres rainwater tanks supplying the bathrooms. The cafeteria also provides meals for approximately 350 employees across each day and no green waste is sent to landfill.