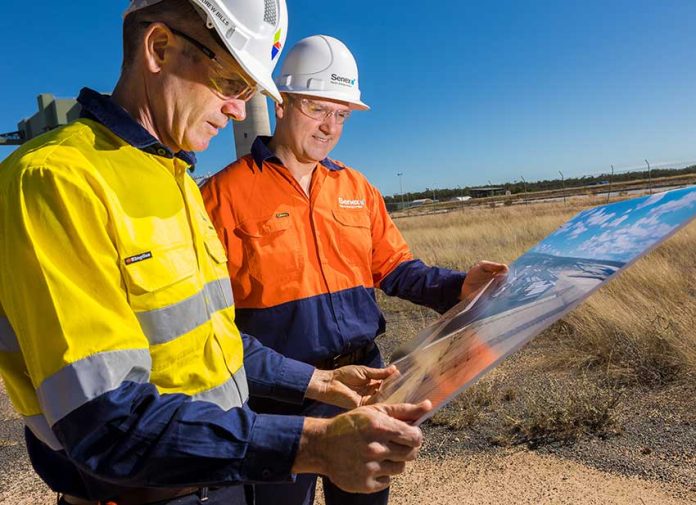 Queensland's CS Energy and Senex Energy have struck a deal to produce green hydrogen for the latest stop on the east coast Hydrogen Superhighway.
According to Minister for Energy, Renewables and Hydrogen Mick de Brenni, the two companies have agreed to form a joint venture (JV) to develop the Kogan Renewable Hydrogen Demonstration Plant near Chinchilla.
"Green hydrogen is key to diversifying our energy sector, building on our long-term energy know-how in regional Queensland and attracting significant international investment in job creating heavy manufacturing," Mr de Brenni said.
"This green hydrogen will be used in the latest stop on our Hydrogen Superhighway established with New South Wales and Victoria and help develop Australia's energy independence via the transport sector.
"CS Energy and Senex Energy are both Queensland companies with complementary skills and experience and this means we can bring their more than 60 years of collective experience together to stake a claim in the growing the hydrogen sector.
"Today's announcement will contribute to the success of the Kogan demonstration plant and support Queensland's ambitions to become a hydrogen and renewable energy superpower."
The joint venture agreement will see CS Energy operate and hold 75% equity in the plant, with Senex Energy to hold a 25% interest in the plant.
CS Energy CEO Andrew Bills said "both companies recognised the enormous potential of renewable hydrogen to contribute to a low-carbon future in Australia".
"Senex Energy's experience in the gas sector will be invaluable during the demonstration and as we evaluate future opportunities to increase renewable hydrogen production to commercial scale," he continued.
"CS Energy is excited to welcome Senex Energy as our partner at this key point in the project as we move to the construction phase later this year.
"There is a strong strategic alignment between CS Energy and Senex Energy around the opportunities the energy transformation will bring, enabling us to explore partnerships on other projects."
The Kogan Renewable Hydrogen Demonstration Plant will be built close to CS Energy's Kogan Creek Power Station.
A solar farm, battery, hydrogen electrolyser, hydrogen fuel cell, hydrogen storage, and out loading facility will all be co-located in the project.
The plant will be built by IHI Engineering Australia (a subsidiary of IHI Corporation Japan), with construction set to begin in September this year.
Image credit: https://statements.qld.gov.au/statements/95080?fbclid=IwAR17GnKztxls0RiJK2S83S6_gjI-FSCMlRVA15pauNUVYQF5lfEbgtJh5Aw