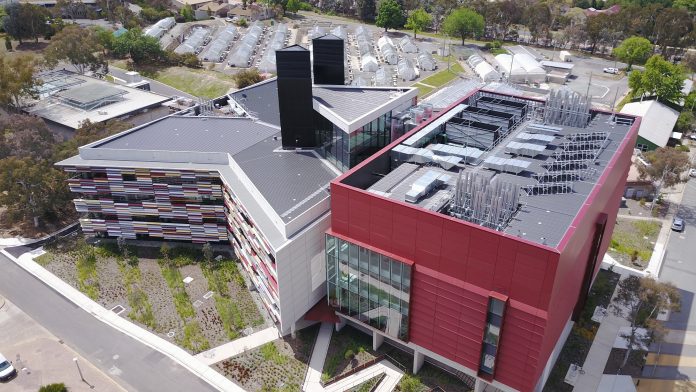 CSIRO has officially opened its new $100 million research facility near Canberra that will be focused on finding solutions for some of Australia's biggest challenges in the digital world, agriculture and the environment.
The 15,000 square meters Synergy Building will be the heart of the Black Mountain Science and Innovation Park which is part of a $195 million Federal government investment program.
"Synergy has been created to tackle these challenges by bringing together great minds within a world-leading scientific facility," said Acting Minister for Industry, Innovation and Science, Senator the Hon Michaelia Cash.
"Together, they will create the solutions we need for a bright and prosperous future for these industries and for our nation."
The new facility will house 500 scientists, state-of-the-art laboratories, as well as researchers from CSIRO's Business Units Data 61, Agriculture and Food, Land and Water, Minerals, Energy, and Oceans and Atmosphere.
"Collaboration is at the heart of CSIRO's 2020 strategy and Synergy is the physical embodiment of that vision," said CSIRO Chief Executive Larry Marshall.
"Synergy is the future of innovation, where all branches of science come together to deliver breakthrough solutions. Synergy of the incredible minds working within this building will create a powerhouse for collaborative research for the benefit of all Australians."