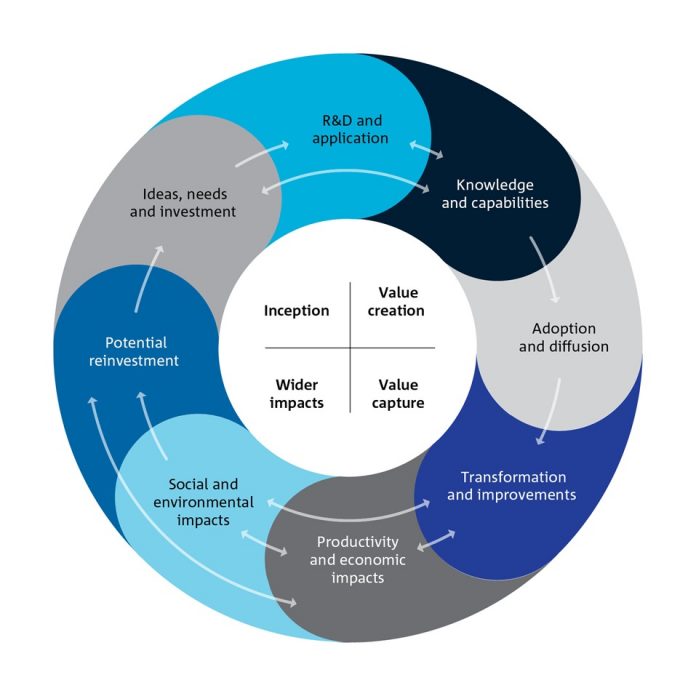 Australia's national science agency, CSIRO, has identified five reasons Australia's businesses miss out on innovation.
Led by the CSIRO Futures team, the Value of science and technology report lists the following barriers due to which Aussie businesses fail to properly adopt innovation and harness its values:
Declining innovation investment – business investment had declined 30% in the last 10 years
Poor research commercialisation – the country struggles to commercialise lab breakthroughs into innovative products on the market, despite being a global research hub
Skills gap – ongoing training for employees outside of formal education is lacking
Resistant to overseas ideas – not keeping up with overseas competitors
Wariness of new technologies – the gap between most and least profitable businesses continues to widen due to investment in innovation seen as the road to automating jobs
CSIRO's report also proposes several solutions dubbed as economy drivers and necessary pillars to ensure business recovery and future business resilience:
Mission-led innovation – form collaborative coalitions of business, research and government partners; share investment, align and deal with common challenges together.
Dismantling siloes and building networks – build and develop connections across research, business and investment sectors, as well as education to ensure faster and better flow of ideas and skills development.
Collaborate to compete – focus on international collaboration to remain competitive, but also focusing national resources around unique value and global differentiation areas.
According to CSIRO Futures Lead Economist Dr Katherine Wynn, since investment in innovation has dropped in recent years in Australia, businesses will need to act sooner rather than later so that the country can emerge stronger from the COVID-19 pandemic.
"Science and technology have always played a key role in supporting Australia's growth and productivity, with examples in this report like Cochlear hearing implants, Google Maps, canola for biofuel, PERC solar cells, and x-ray crystallography," Dr Wynn said.
"If businesses act now, there are plenty of opportunities to enhance how they navigate the innovation cycle and realise greater value from their investments, including improved productivity, protection from market shocks, stronger international competitiveness, and social and environmental benefits."
Click here to read CSIRO's full Value of science and technology report.
Image credit: https://www.csiro.au/