Two manufacturing companies in South Australia have been awarded $50,000 in grants each courtesy of the State Government's innovation vouchers program.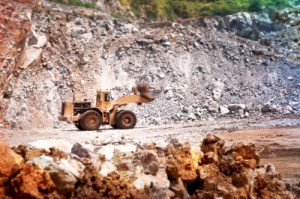 Minister for Science and Information Economy Grace Portolesi said South Australia has great potential for world class research and development, and said the grants are a way to link small and medium enterprises to these researchers.
"These vouchers support businesses to find innovative solutions in partnership with our best and brightest researchers to drive productivity, improve competitiveness and develop new products," said Ms Portolesi.
According to the media release, Glassy Metal Technologies will be working with the University of Adelaide to come up with a cost effective way to manufacture high efficiency electric motors that could cut down power consumption and greenhouse gas emissions.
Mr Portelesi said the electric motors will be used in various industries including the irrigation, electric and automotive industries.
"These prototypes will be developed with local Adelaide manufacturers and will be rigorously tested against current market leading products and standards," Ms Portolesi said.
"Using research development undertaken over the past 10 years, electric motors will be developed using a special type of energy efficient metal and a new high speed water pump."
Meanwhile, Uranium SA has received the grant to work with the University of South Australia which would help them discover a more efficient method of removing and recovering uranium from saline leach solutions as part of the Samphire Uranium Project.
The Samphire Uranium deposit found in southwest of Whyalla is situated 80 metres underground in hyper-saline water. Hyper-saline water is three times saltier than sea water and the hyper-saline leach solution is a product of the in situ uranium mining process. There is currently no known commercially proven method for uranium recovery from hyper-saline solutions.
"These ideas can make a big difference to industry and it's vital we support this work and ensure South Australia continues to be a world leader," said Ms Portolesi.
"If successful, the uranium product extracted will contribute to the success of the Samphire Uranium Project."